Penumbra's new thrombosis system will drive growth in underpenetrated markets: Wells Fargo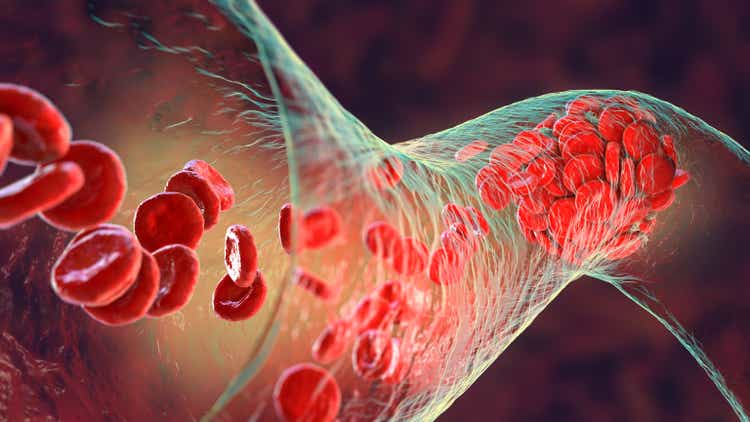 Wells Fargo said that based on early feedback from physicians, the recent launch of Penumbra's (NYSE:PEN) Lightning Flash mechanical thrombectomy system will boost growth for the company.
The device is used for deep vein thrombosis (DVT) and pulmonary emboli (PE).
Analyst Larry Biegelsen said that Lightning Flash, which launched on Jan. 10, will not only benefit Penumbra (PEN), but other companies in the peripheral thrombectomy space, such as Inari Medical (NASDAQ:NARI), because the market to treat thrombosis is underpenetrated.
Wells Fargo has outperform ratings on both companies. For Penumbra, the price target is $255 (~6% upside based on Wednesday's close). For Inari (NARI), it is $105 (~61% upside).
Biegelsen projects peripheral mechanical thrombectomy sales of $313M for Penumbra in in 2022, and $409M this year.
He added that the feedback on Lightning Flash bodes well for the company's next launch, Lightning Bolt, a computer-orchestrated aspiration catheter for arterial clots, expected in late Q1.
Biegelsen noted that Inari (NARI) estimates US incidence of PE of ~280K and DVT of ~430K, a total addressable market representing $5.8B. Also, the company believes that both markets remain significantly underpenetrated: ~30% for PE and 20% for DVT.
Both Penumbra (PEN) and Inari (NARI) were recently viewed as buys by Canaccord Genuity in a report on how med-tech companies could be a defensive sector for healthcare investors in 2023.