JPMorgan's Jamie Dimon gets 2022 pay of $34.5M, unchanged from 2021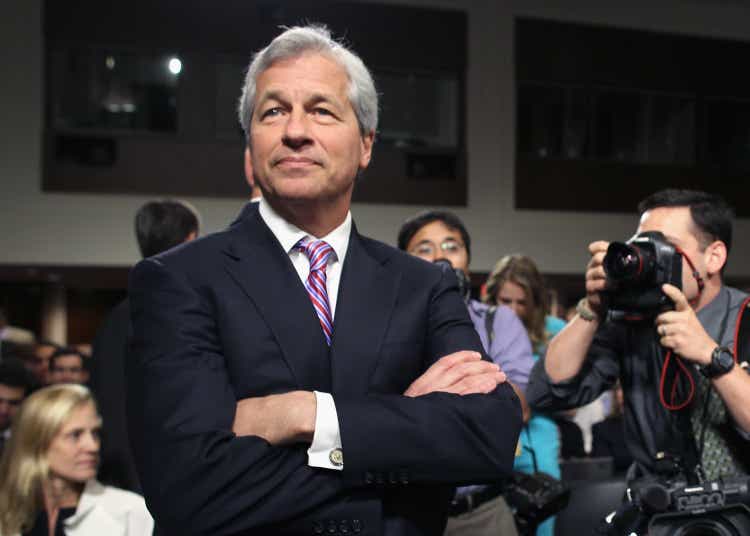 The independent members of JPMorgan Chase's (NYSE:JPM) board approved the annual compensation for 2022 for CEO Jamie Dimon at $34.5M, unchanged from his previous year's compensation, the company said Thursday.
"There was no special award granted to Mr. Dimon in 2022 and the board has committed to not grant any special awards to him in the future," the company said. In May 2022, JPMorgan (JPM) shareholders voted against Dimon's $52.6M stock option award.
His 2022 compensation includes an annual base salary of $1.5M and performance-based variable incentive compensation of $33M. Some $5M of the variable incentive compensation will be delivered in cash and the remaining $28M will be delivered in the form of at-risk Performance Share Units.
The company's statement says the pay rewards Dimon for his leadership in a year when the firm reported record revenue for the fifth straight year and reported return on tangible common equity of 18%.
"In addition to the firm's strong financial performance in 2022 and its continued momentum over the long-term, the board considered the stability and strength of the firm's operating performance during the three years marked by the pandemic and subsequent reopening of the global economy, which introduced volatility to the firm's reported financial performance primarily as a function of large reserve builds in 2020, followed by subsequent releases in 2021," the board said.
Last week, Apple (AAPL) CEO Tim Cook asked for a big cut in compensation