Sinopharm unit cleared to study first mRNA COVID shot in China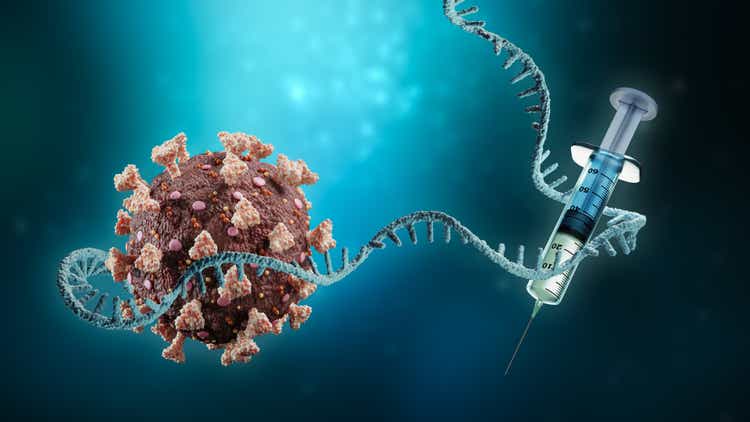 China National Biotec Group (CNBG) a subsidiary of Sinopharm Group (OTCPK:SHTDF) (OTCPK:SHTDY), announced Friday that authorities in China greenlighted clinical trials for the country's first mRNA-based COVID-19 vaccine targeting the Omicron variant.
China's National Medical Products

Administration has authorized the group's biotech unit Virgin Biotech to study the vaccine, which encodes the full length of the viral strain's S protein.

Shanghai-based Virogin operates an R&D platform and boasts production lines that can manufacture up to 2B mRNA vaccine doses annually.
The authorization marks a "milestone" in the company's COVID-19 vaccine development efforts, which have led to inactivated and genetic recombinant shots, Zhang Yuntao, vice-president and chief scientist of CNBG, said, according to China Daily.
"From the early stage of research and development, CNBG has been working toward developing a world-class Omicron-specific mRNA vaccine in all aspects. Also, we have been making efforts to speed up the process for clinical trials," Yuntao added.
Sinopharm (OTCPK:SHTDY) holds distribution and exclusive import rights for molnupiravir, an oral COVID-19 therapy Merck (MRK) has developed in partnership with Ridgeback Biotherapeutics.