Pinterest shares start Friday in the red as MKM cuts rating to neutral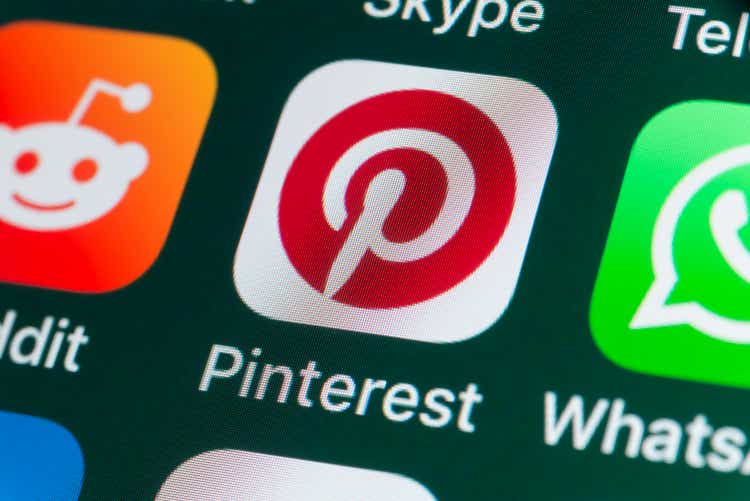 Pinterest (NYSE:PINS) shares gave up 2% in pre-market trading Friday as MKM Partners analyst Rohit Kulkarni cut his rating on the social-information sharing company in large part due to cautious comments about online advertising.
Kulkarni lowered his opinion of Pinterest (PINS) to neutral from buy after a survey of advertising agencies suggested "marginally negative" prospects for the company, as oppowng to the likes of Meta's (META) Facebook and Instagram, YouTube (GOOG) and Snap (SNAP). Kulkarni said the survey results imply "a potential market share loss amidst a somewhat weak as [spending] market" in the first half of this year.
Kulkarni also said he was "cautious" about Pinterest's (PINS) monthly average users [MAUs] in the fourth quarter of 2022, and what he called the "implied" acceleration in fourth-quarter revenue that Pinterest (PINS) previously gave.
While Kulkarni cut his rating on Pinterest's (PINS) stock, he left his price target unchanged at $27 a share.
Wall Street analysts have a consensus buy rating on Pinterest's (PINS) stock, as do Seeking Alpha authors. However, Seeking Alpha's Quant System, which historically outperforms the stock market, agrees with Kulkarni and gives Pinterest (PINS) shares a rating of hold.