Playtika's boosted Rovio bid raises eyebrows at BTIG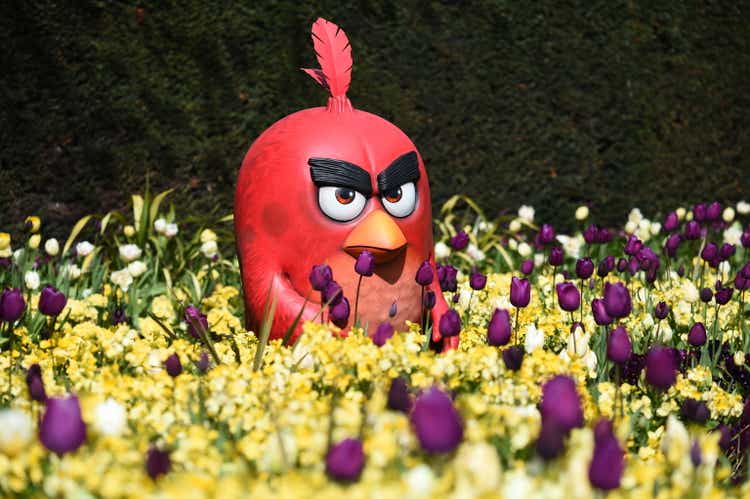 Playtika (NASDAQ:PLTK) has announced an escalation of its pursuit of Angry Birds game maker Rovio Entertainment (OTCPK:RVTTY) - and BTIG, for one, finds the offer "perplexing."
Playtika stock (PLTK) is 7.5% higher Friday, rebounding from a Thursday decline after the Israel-based videogame maker said it was raising its offer for Rovio to €9.05 per share, marking a hefty 60% premium.
That presumes that an earlier November offer (also at a high premium, of 40%) was rejected, likely due to heavy insider ownership at Finland's Rovio (where nearly half of shares are closely held). Rovio shares jumped 36% in Helsinki Friday.
After Playtika's (PLTK) $600M tender offer in the fourth quarter, and a $25M minority investment in Ace Games, a deal for Rovio would "effectively drain Playtika's balance sheet cash," leading to net leverage of at least 2.3 times EBITDA, analyst Clark Lampen said.
"Based upon the multiples, margin dilution, balance sheet impacts, and optics of the acquired business" - lower revenue per daily active user and declining margins - "the deal is a bit of a stretch."
Deal defenders suggest a Rovio buy fits Playtika's strategy of fitting smaller games/studios into its Boost live operations assets - or that adding Rovio's growth would help management exceed PSU grant targets while also reducing the potential for Playtika's biggest shareholder (private Giant Group) to strip away balance sheet cash that would be more productive elsewhere.
But "on the surface, this is an acquisition that we expect investors would have a tough time rewarding Playtika for in the short run," Lampen said. BTIG has a Neutral rating.