SLB's strong global revenues, activity outlook boost oil service peers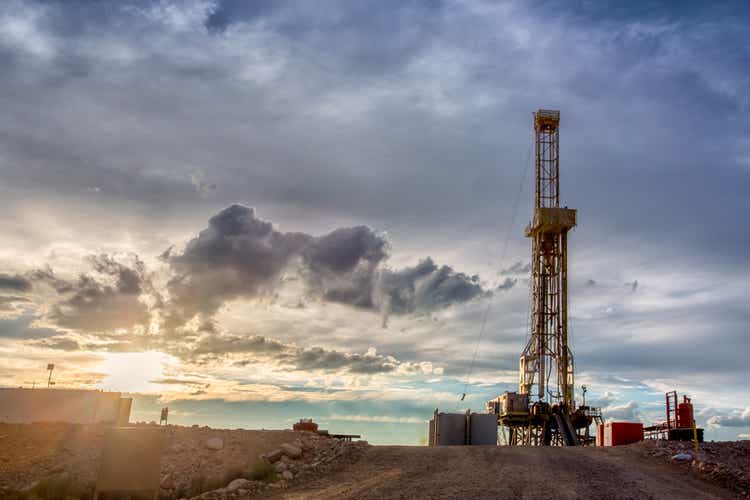 SLB (NYSE:SLB) -1% in choppy trading Friday after Q4 results topped beat Wall Street estimates as international revenues spiked to a seven-year high $6.2B and its smaller U.S. business rose by an even higher percentage during the prior-year period.
Shares of oil service peers are showing gains: Halliburton (NYSE:HAL) +1.1%, Baker Hughes (NASDAQ:BKR) +1.6%, NOV (NOV) +2.6%, TechnipFMC (FTI) +3.2%.
"Multiple tailwinds remain in place" for 2023, and "the activity outlook abroad remains robust especially in the Middle East where SLB cited the continuation of record investment by [national oil companies] for multiple years," Citi analyst Scott Gruber said, adding the trend also should help Halliburton (HAL) and Baker Hughes (BKR).
"We expect record levels of investment by national oil companies to continue in the next few years," SLB (SLB) CEO Olivier Le Peuch said, seeing it as part of a long-term upward trend for the industry.
The company has "suffered from slow recovery internationally in recent years, but this may have finally turned the corner," according to Third Bridge analyst Peter McNally.
SLB's (SLB) Q4 free cash flow came in below expectations because the company is investing to support international capacity expansion next year," J.P. Morgan's Arun Jayaram wrote.
SLB (SLB) is "committed to returning 50%-plus of FCF to shareholders via dividends and share buybacks through 2025," Michael Wiggins de Oliveira writes in an analysis published recently on Seeking Alpha.