Oil pipeline problems disrupt flows from Canada to U.S. - report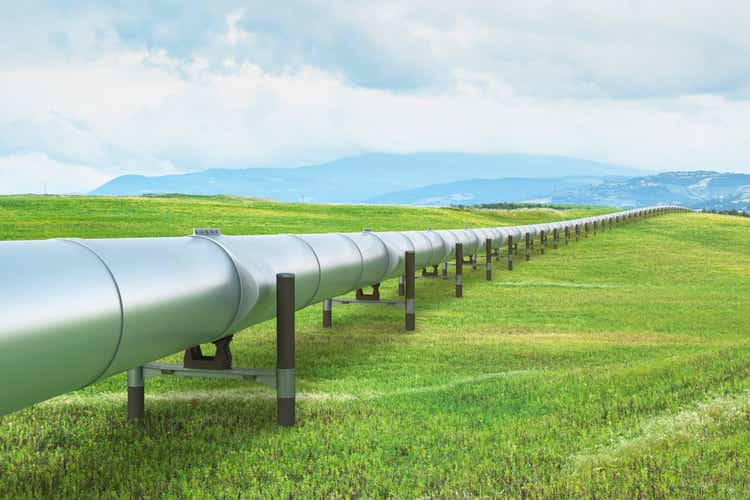 Multiple oil pipeline outages across western Canada have disrupted petroleum flows to the U.S. and global markets, Bloomberg reported Friday.
Two of Canada's largest oil-sands upgrading facilities - Syncrude and Canadian Natural Resources' (NYSE:CNQ) Horizon - have dealt with disruptions this month, causing supply cuts to customers that prompted Enbridge (NYSE:ENB) to seek more crude earlier this week for its Mainline system, which delivers to several refiners.
TC Energy's (NYSE:TRP) Keystone pipeline was hit earlier this week by power outages due to ice accumulation, Pembina Pipeline's (NYSE:PBA) Northern Line that transports natural gas liquids has been temporarily suspended after a spill in Alberta, and Enbridge's (ENB) Express Pipeline suffered problems with third-party utilities that cut rates.
Canada is a major supplier of crude to U.S. refiners, and the supply disruptions have raised prices for the low-sulfur grades produced by Canadian upgraders.
Increased buying from China recently narrowed Western Canadian Select crude's discount to U.S. WTI crude, but the spread widened slightly on Friday to US$23.75/bbl as Keystone pipeline rates were cut, according to Bloomberg.
Enbridge (ENB) needs just 3% of its distributable cash flow to cover its preferred dividends, and shares trade at just 10x anticipated 2023 DCF, The Investment Doctor writes in an analysis published recently on Seeking Alpha.