AMD, Qualcomm, Nvidia jump as chips move higher ahead of key quarterly results
Jan. 23, 2023 4:01 PM ET
Advanced Micro Devices, Inc. (AMD), QCOM, NVDA, WOLF
INTC, STX, TXN, ASML, ON, NXP, AVGO
By:

Chris Ciaccia,

SA News Editor
21 Comments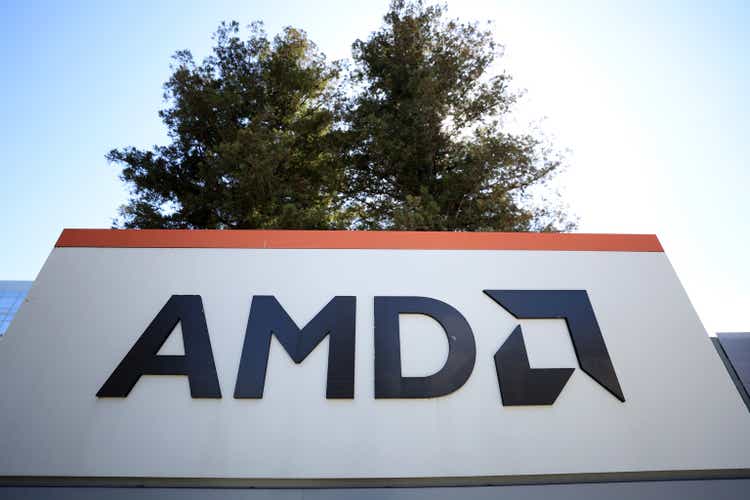 AMD (NASDAQ:AMD), Qualcomm (NASDAQ:QCOM) and Nvidia (NASDAQ:NVDA) finished strongly in the green on Monday ahead of several key earnings report from some of the semiconductor industry's biggest companies.
AMD (AMD) gained more than 9% to close at $76.53 after investment firm Barclays upgraded the Dr. Lisa Su-led company, along with Qualcomm (QCOM) and Seagate Technology (STX).
"It would have been nice if the group got as cheap as we have seen in other downturns, but we underestimated the amount of money that wanted to move into semis and we don't see the group testing October lows," analyst Blayne Curtis wrote in a note to clients.
In addition to the upgrades, Curtis raised the firm's price target on Nvidia (NVDA).
In addition to AMD's (AMD) surge, Qualcomm (QCOM) and Seagate (STX) added more than 6.5%, while Nvidia (NVDA) closed up 7.6%.
Wolfspeed (NYSE:WOLF) gained more than 7% after a German news outlet reported over the weekend that the company was planning a multi-billion dollar chip factory in the country.
The sharp moves higher come prior to quarterly results later this week from industry stalwarts Intel (INTC), Texas Instruments (TXN) and ASML Holdings (ASML).
A consensus of analysts estimate Intel (INTC) to earn 20 cents per share on $14.51B in revenue.
Texas Instruments (TXN), which recently announced a CEO transition, is expected to earn $2.03 per share on $4.64B in revenue.
Dutch-based ASML (ASML) is expected to earn $4.71 per share on $6.89B in quarterly sales.
Intel (INTC) gained 3.5% to finish at $30.27 while Texas Instruments (TXN) and ASML (ASML) gained 3% and 4.1%, respectively.
Other industry stalwarts such as Broadcom (AVGO), NXP Semiconductor (NXP) and ON Semicoductor (ON) also posted solid gains on Monday.
Earlier this month, investment firm Mizuho Securities listed Qualcomm (QCOM) among its top picks in the semiconductor space for 2023.