Rogers, Shaw rise 3% as court rules in favor of merger (updated)
Jan. 24, 2023 4:06 PM ET
Rogers Communications Inc. (RCI), SJR, QBR.B:CA, QBCRF, RCI.B:CA, SJR.B:CA
QBCAF, RCIAF, SJRWF, SJR.A:CA, QBR.A:CA, RCI.A:CA
By:

Jason Aycock,

SA News Editor
3 Comments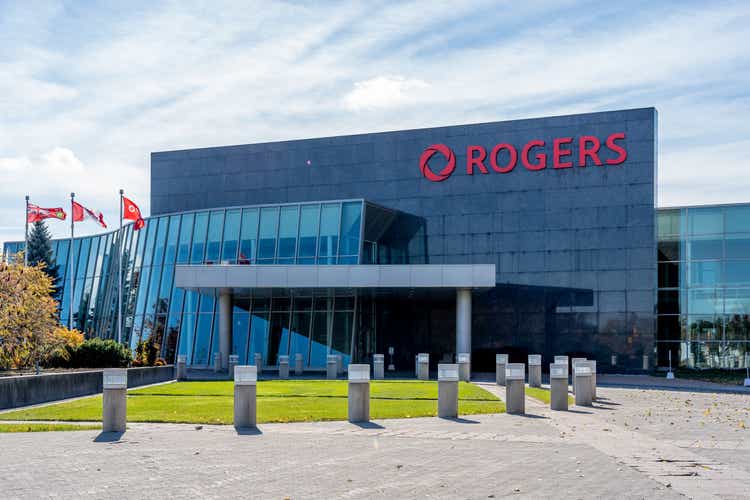 Rogers Communications (NYSE:RCI)

rose 3.1%

and Shaw Communications (NYSE:SJR)

jumped 3.1%

in NYSE trading as a Canadian appeals court sided with the companies in their contentious merger.
The court rejected an appeal from Canada's

Competition Bureau seeking to block Rogers' C$20B acquisition bid for Shaw.

The appeal came after Canada's Competition Tribunal said the combination could go forward, finding no competitive concerns.
And the result comes in time for the two companies to close the deal. They had extended the outside date of their combination to Jan. 31, as well as a deal for Shaw to sell its Freedom Mobile arm to Vidéotron (QBR.B:CA).
A three-judge panel at the appeals court issued its ruling after hearing only from lawyers from the Competition Bureau, saying they didn't need to hear from the companies.
And it was "far from a close case," said Justice David Stratas, who cited hearing from dozens of witnesses and reviewing thousands of pages of evidence.
Updated: The decision now largely rests in the hands of François-Philippe Champagne, Canada's Minister of Innovation, Science and Industry, who is set to grant or deny a license to transfer Shaw's Freedom spectrum to Vidéotron, and he says he will be making a "decision in due course."
"Promoting competition and affordability in the telecom sector has been - and remains - my top priority," Champagne says.