Hess cut at Goldman after outperformance but still 'world-class growth story'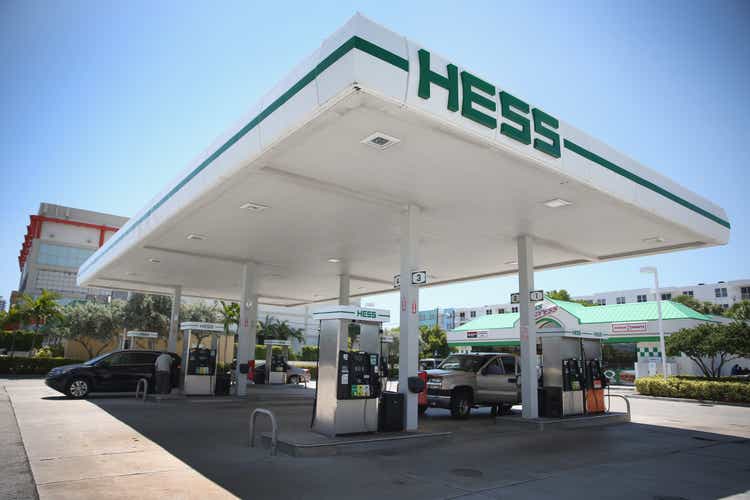 Hess (NYSE:HES) -2.6% in Friday's trading as Goldman Sachs downgraded shares to Neutral from Buy with a $170 price target, in a valuation call after surging 75% during the past year and touching an all-time high $160.52 in the previous session.
Goldman's Neil Mehta said Hess' (HES) outperformance has been warranted due to Guyana's exceptional increase in resource potential, the in-service of Liza phases 1 and 2, and "the re-rating of the oil curve, where Hess has more liquids leverage than typical onshore U.S. E&Ps."
Among large-cap energy names, Goldman prefers Exxon Mobil (XOM) for its international exposure including Guyana with additional tailwinds around refining; ConocoPhillips (COP) because of relative valuation; and select Canadian E&Ps such as Canadian Natural Resources (CNQ) and Suncor Energy (SU) for higher through-cycle free cash flow generation despite lower growth.
Hess (HES) shares gained during the past two days after reporting Q4 earnings that more than doubled and easily beat analyst estimates.