Charles Schwab stock turns red after CFO's cash-sorting remarks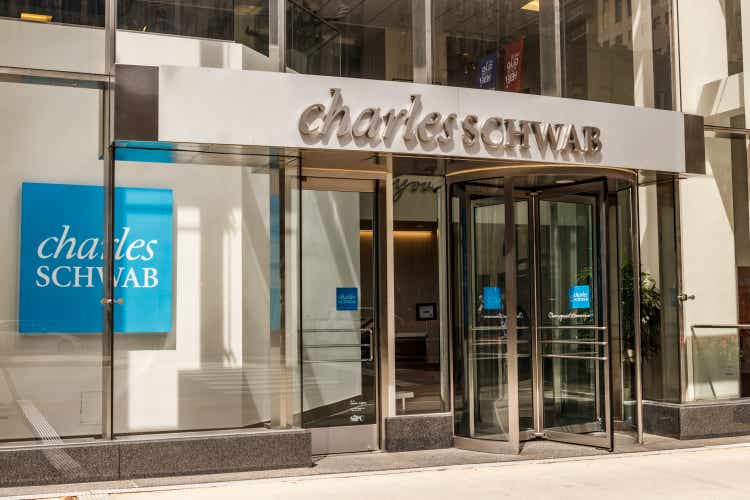 Charles Schwab (NYSE:SCHW) stock turned negative in Friday afternoon trading, diving as much as 4.7%, after CFO Peter Crawford's remarks about his prospects for client cash sorting as part of the brokerage firm's 2023 Winter Business Update.
As the Federal Reserve's interest-rate hiking cycle likely comes close to an end with inflation easing, Crawford said he expects cash sorting activity, which occurs when clients move their cash into higher-paying money market funds from lower-yielding bank deposits, to slow down "at some point during 2023."
That cooldown in sorting activity will be "offset by organic cash that comes in via new accounts and we will see a return of deposit growth," he added. Bank deposits of $374.81B at SCHW dipped from $409.96B in the year-ago quarter.
He also sees average interest-earning assets falling 8%-12% Y/Y in December 2023 in the event that the U.S. central bank implements two to three rate hikes at the beginning of the year and held constant for the remainder of the year (or makes one rate cut at year-end).
A portion of that slump would be attributable to "an expected reduction in some of those temporary funding sources that we had at the end of December" 2022, Crawford explained. In Q4, average interest-earning assets fell to $533.32B from $588.13B a year earlier.
Last week, (Jan. 19) BofA downgraded shares of Charles Schwab on expectations that client cash sorting will stay elevated in the first half of 2023.