Fortescue posts record December quarter iron ore shipments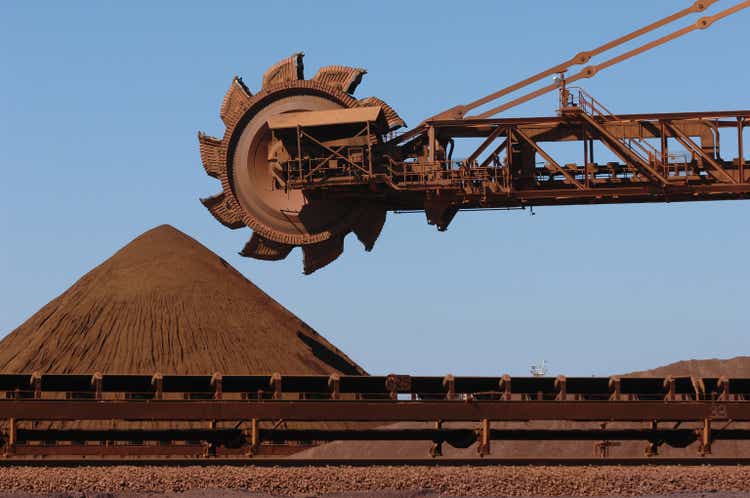 Fortescue Metals (OTCQX:FSUMF) said Friday it delivered its highest-ever December quarterly shipments of 49.4M metric tons of iron ore, capping its best half-year period, and cut production costs from the previous quarter.
The world's fourth biggest iron ore producer said FQ2 shipments rose 4% from 47.5M tons shipped in Q1, raising H1 shipments to 96.9M tons, up 4% and marking a company record for a half-year period.
Fortescue (OTCQX:FSUMF) said mining costs in the quarter fell 3% Q/Q, with C1 costs dropping to $17.17 per wet metric ton from $17.69/ton in the prior quarter.
The miner also confirmed its Iron Bridge magnetite project it is developing with Taiwan's Formosa Plastics is on track to begin production at the end of the March quarter.
The project is estimated to cost at the higher end of its $3.6B-$3.8B capital spending range, with Fortescue's (OTCQX:FSUMF) share totaling $2.7B-$2.9B.
Investors could take a shine to Fortescue Metals (OTCQX:FSUMF) as a leader in the energy transition with a big interest in hydrogen, Keith Williams writes in an analysis published recently on Seeking Alpha.