Tech Roundup: Microsoft, Intel lead latest parade of earnings results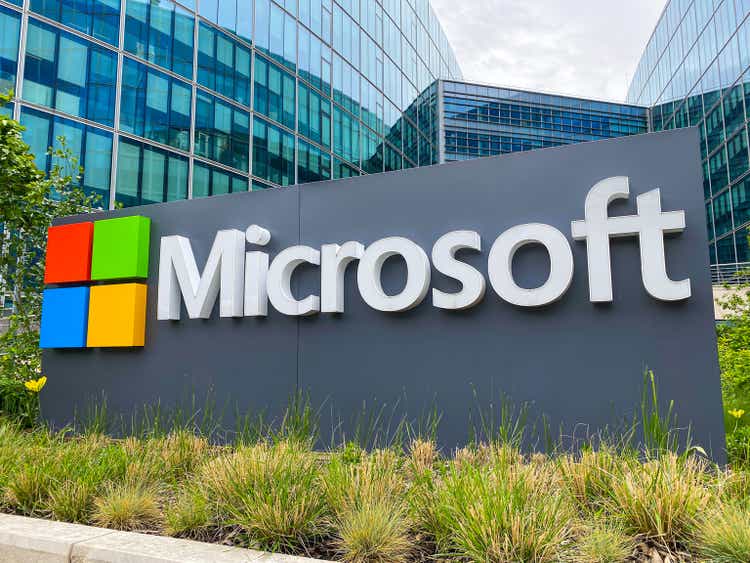 Investors had their eyes on Wall Street, and their ears tuned in to a round of conference calls involving some of the biggest names in technology this week as the year's first round of large-scale earnings reports rolled in.
Microsoft (NASDAQ:MSFT) led the charge, as it reported its fiscal second-quarter results. Initial reaction was positive, but investors then began to question Microsoft's (MSFT) outlook, which hinted at a mixed bag of business prospects in the months ahead.
Meanwhile, Chief Executive Satya Nadella left no doubt where at least some of Microsoft's (MSFT) attention will be directed in the future, as he call artificial intelligence the "next platform wave" for business. Nadella's comments came one day after Microsoft (MSFT) said it had made a "multibillion dollar" investment in ChatGPT developer OpenAI.
Microsoft's (MSFT) report led to uncertainty around some other cloud-software companies such as Adobe (ADBE) and Salesforce (CRM).
For its part, Salesforce (CRM) added three new independent directors as part of its efforts to fight back against activist investor Elliott Management, which is reportedly moving to nominate its own slate of directors for the Salesforce (CRM) board.
Intel (NASDAQ:INTC) ended the week on a bad note, as its shares cratered after what could only be called a disappointing quarterly report and outlook. Industry analysts cited what they called the "stunning" deterioration in the semiconductor giant's business.
Other chip stocks managed to buck Intel's (INTC) losing ways, with the likes of top rivals Advanced Micro Devices (AMD) and Nvidia (NVDA) gaining ground in the wake of Intel's (INTC) results.
IBM (IBM) also reported its latest quarterly results, and Chief Executive Arvind Krishna highlighted details about the tech services giant remaining "confident" with its hybrid cloud and AI strategies.
Elsewhere in the chip sector, Broadcom (AVGO) got a boost following a report that said Apple (NASDAQ:AAPL) had put the brakes on plans to develop its own Wi-Fi chips and stop using similar chips made by Broadcom.
Texas Instruments (TXN) also took it on the chin after the analog communications chip maker gave a disappointing business outlook.
And chip-equipment maker Teradyne (TER) lost ground amid weakness in the company's sales outlook.
The nation's two biggest telecom and mobile phone companies also got in on the earnings scene. AT&T (T) shares hit a six-month high after the company reported better-than-expected earnings and delivered free cash flow that was largely in line with analysts' estimates.
Verizon (VZ) shares largely held steady after it reported quarterly results that were in line with Wall Street analysts' estimates, and amid concerns about the company's 2023 outlook.
After being relatively quiet since the start of the year, Elon Musk made some Twitter-related headlines as he denied reports that he was looking at raising $3B to pay down his Twitter (TWTR) debt.
The 2023 Academy Award nominations came out, and this year's nods showed another dramatic decline in nominations for films from some of the biggest streaming companies such as Netflix (NFLX), Amazon (AMZN) and Apple (AAPL).
And, it looks like we all might, just might hear more from former President Donald Trump, as Meta Platforms (META) said it was reinstating Trump's Facebook and Instagram accounts a little more than two years after suspending him from the social media platforms.