Electric vehicle stocks fall as 'Hunger Games' pricing war fears build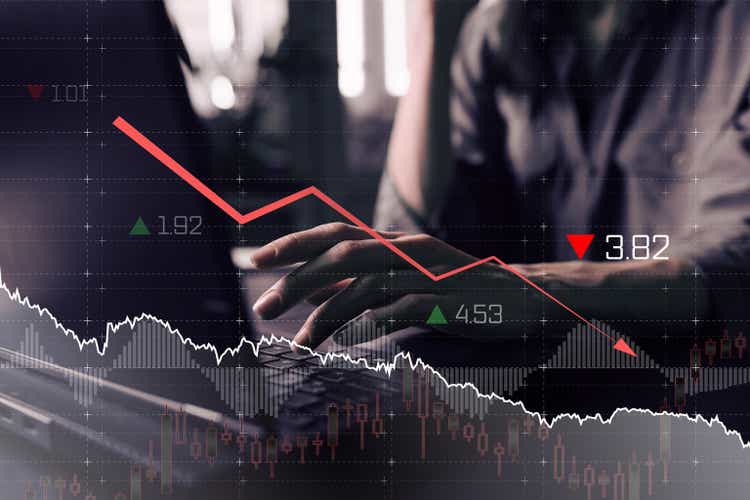 The automobile sector started off the week on a down note after Ford's (NYSE:F) price cut on the electric Mustang Mach-E drove home the reality that a pricing war could break out to threaten Q1 and Q2 margins for both EV startups and legacy automakers looking to ramp up their electric vehicle production this year.
Morgan Stanley called the Tesla-led price war a "Hunger Games" scenario for the electric vehicle sector, with the pricing development a gut check for the sector that could threaten survivability for some cash-strapped players.
Analyst Adam Jonas warned that Tesla's (TSLA) big price cuts accelerate electric vehicle deflation. "As the leader in global EVs, Tesla's more aggressive posture on price applies significant fundamental pressure on its peers," he noted. The advice is for investors to prepare for lower margins and share gain in the near-term. Of course, the key question is which EV competitors can keep up in the new race.
Notable decliners in Monday morning trading included Hellbiz (HLBZ), Canoo (GOEV) -8.70%, Faraday Future Intelligent Electric (FFIE) -8.50%, Fisker (FSR) -6.51%, TuSimple (TSP) -6.45%, REV Group (REVG) -6.05%, Aurora Innovation (AUR) -5.44%, REE Automotive (REE) -5.40%, Arcimoto (FUV) -5.31%, Rivian Automotive (RIVN) -3.55%, General Motors (GM) -2.65%, and Stellantis N.V. (STLA) -1.55%.
Lucid Group (LCID) is also in reverse with a 6.50% decline despite buzz over a potential buyout from the Saudi Arabia wealth fund still in the mix.
Ford Motor (F) was down 2.11%, while Tesla (TSLA) shed 4.27%.
Read more about Ford's EV price cuts.