J&J falls after appeals court rules company can't use bankruptcy to end cancer suits (update)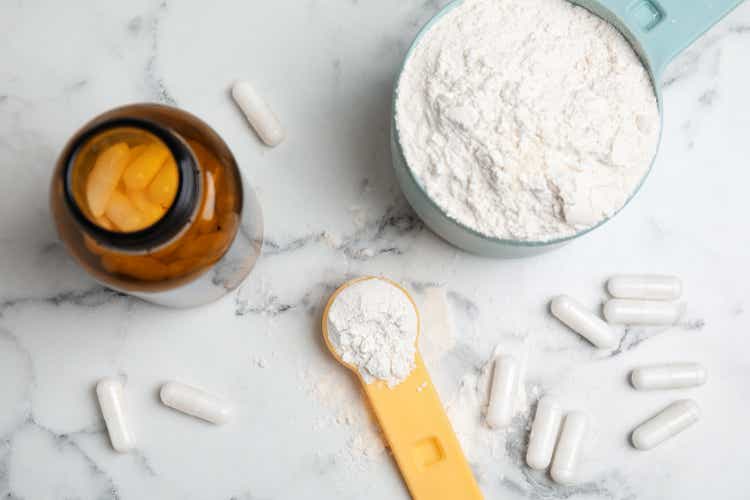 Update 4:30pm: Adds closing share price.
Johnson & Johnson (NYSE:JNJ) fell 3.7% after an appeals court ruled against the pharmaceuticals giant in a talc case covering more than 40,000 lawsuits. The stock decline was JNJ's biggest since June 2020.
The Third Circuit Court of Appeals ruled that the company can't use bankruptcy to shield itself from talc lawsuits, according to the 56-page ruling from the three-judge panel.
J&J (JNJ) used the controversial "Texas two-step" bankruptcy scheme in 2021 to deal with 38,000 personal injury cases that its talc-based baby powder caused cancer. As part of its legal maneuver called "Texas two-step," JNJ created a subsidiary known as LTL to hold all its talc liabilities and placed it into bankruptcy protection.
"Our precedents show a debtor who does not suffer from financial distress cannot demonstrate its Chapter 11 petition serves a valid bankruptcy purpose supporting good faith," the court wrote in the opinion.
J&J (JNJ) said it plans to challenge the appeals court ruling, according to CNBC.
"We will challenge the Third Circuit's ruling," J&J said in a statement. "LTL Management LLC (LTL) initiated the process in good faith and our objective has always been to equitably resolve claims related to the Company's talk litigation. Today's ruling does not reflect the facts established during Bankruptcy Court's trial regarding the appropriateness of the LTL's formation and filing, nor does the Company's intention to efficiently resolve the cosmetic talc litigation for the benefit of all parties, including current and future claimants."
The appeals court ruling could "complicate matters" for JNJ's planned spinoff of its Kenvue consumer unit, which is expected in May-November 2023, Credit Suisse analyst Trung Huynh, who has a neutral rating and $170 price target on JNJ, wrote in a note on Monday.
"While incrementally negative, overall NPV effect immaterial to JNJ valuation," Huynh added in the note.
Assuming $3.5 billion in liabilities related to the talc litigation, this represents about -1% impact to JNJ shares. J&J (JNJ) shares are likely to be down 2.5%-3.5% on the news before recovering, according to Huynh.
A three-judge appeals panel in Philadelphia heard arguments about the bankruptcy case in September and ruled on the matter on Monday.
SVB Leerink has previously said that a negative appellate court ruling could cause a negative 5%-8% stock movement.