Value-focused ETFs reach 6-month trading highs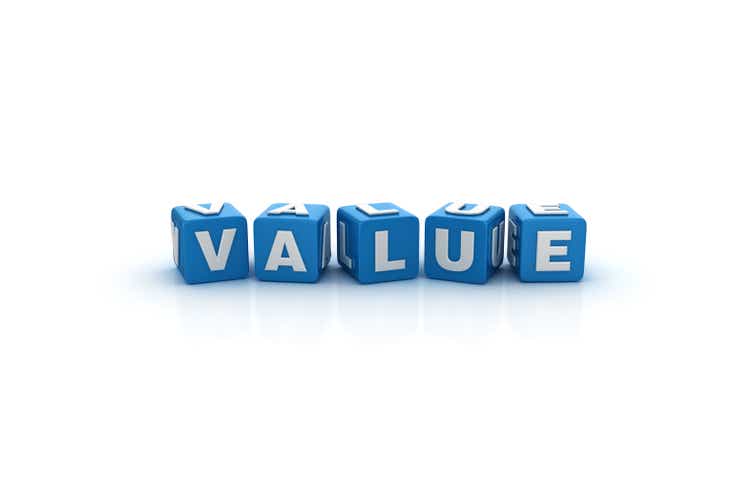 Value-focused exchange traded funds hovered near six-month trading highs in intraday trading on Monday after showing strength through the first several weeks of 2023.
The group began a rally in Q4 and has extended the gains through January. Investors have been drawn to this sector on a bet that these funds will outperform growth-related positions amid a recession, which many analysts are predicting for later this year.
Some funds that have notched recent 6-month highs include the following:
Invesco S&P 500 Pure Value ETF (NYSEARCA:RPV)
iShares S&P MidCap 400 Value (IJJ)
Dimensional US Targeted Value ETF (DFAT)
Avantis U.S. Small Cap Value ETF (AVUV)
iShares Core U.S. Value (IUSV)
iShares S&P 500 Value Index Fund (NYSEARCA:IVE)
Vanguard U.S. SmallCap Value (NYSEARCA:VBR)
SPDR S&P 600 Small Cap Value (SLYV)
iShares S&P SmallCap 600 Value (IJS)
Vanguard CRSP U.S. Midcap Value (VOE)
Along with the numerous value funds that have touched 6-month trading highs, the SPDR Portfolio S&P 500 Value (NYSEARCA:SPYV) has climbed to a 9-month trading high. The fund hovered near levels not seen since late April of 2022.
In broader financial news, U.S. stocks on Monday retreated to kick off a busy week, which will see corporate earnings from megacap technology names and a host of economic data.