AMD Q4 preview: All eyes on 2023 outlook as market headwinds loom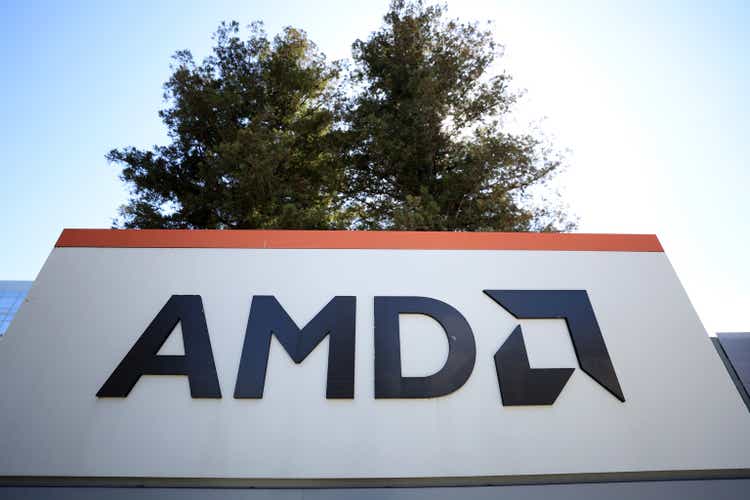 Advanced Micro Devices (NASDAQ:AMD) is scheduled to announce Q4 earnings results on Tuesday, January 31st, after market close.
The consensus EPS Estimate is $0.67 (-27.2% Y/Y) and the consensus Revenue Estimate is $5.52B (+14.3% Y/Y).
Over the last 3 months, EPS estimates have seen 3 upward revisions and 29 downward. Revenue estimates have seen 3 upward revisions and 28 downward.
AMD (AMD), Intel (INTC), Nvidia (NVDA) and Qualcomm (QCOM) have had a rough year, with shares underperforming the market significantly. AMD in particular fell around -35% in the past year.

Bernstein downgraded AMD (AMD) early in January, citing continued weakness in the PC market. Nevertheless, its analyst noted that the semiconducter maker has continued to see strength in the datacenter space, due in part to its Genoa chips, compared to Intel's (INTC) many issues with its Sapphire Rapids chips.
On the other hand, Morgan Stanley has projected some near-term weakness in AMD's datacenter performance amid customer spending cuts and excessive inventory. It does see a steady climb in AMD's market share over the course of 2023.
Investors will be wary after Intel's (INTC) weak Q4 results and a shocking forecast for Q1, leaving many on Wall Street to question the company's cash position and financial health.
All eyes will be on AMD's 2023 outlook, especially amid dismal projections. Bank of America cut its outlook for PC shipments for the first half of 2023 following a series of industry checks at CES.
A preview ahead of AMD's earnings by Business Quant suggests the firm's purchase obligations, inventory levels and segment financials will also be key factors in determining the chipmaker's performance in the year ahead.
Over the last 2 years, AMD has beaten EPS estimates 88% of the time and has beaten revenue estimates 88% of the time.