Teck Resources sees higher copper output this year after missing 2022 target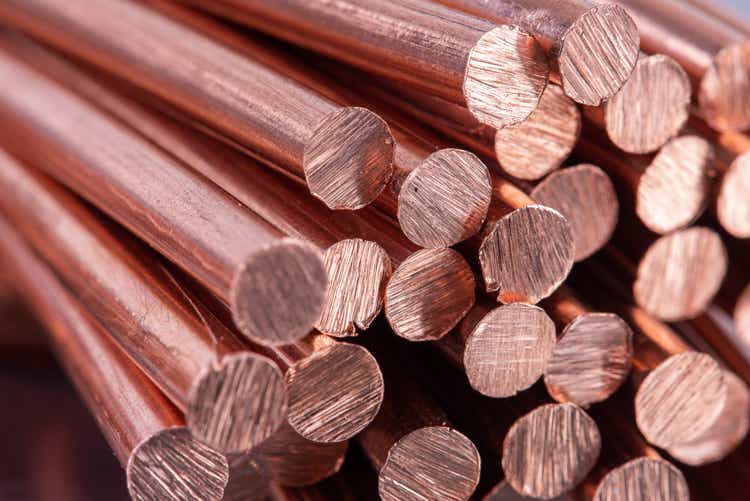 Teck Resources (NYSE:TECK) reported Monday it produced 270.5K metric tons of copper in FY 2022, below company guidance of 273K-290K tons, including 65.4K tons in Q4, due mostly to a temporary pit closure at the Highland Valley copper mine in Canada as a result of a localized geotechnical event in December that has been stabilized.
FY 2022 production of zinc totaled 650.5K tons, in line with guidance for 630K-665K tons, and steelmaking coal output of 21.5M tons narrowly missed the target of 22M-22.5M tons.
For FY 2023, Teck (TECK) forecasts production of 390K-445K tons of copper, 645K-685K tons of zinc, and 24M-26M tons of steelmaking coal.
Teck (TECK) said it expects the QB2 project to add substantially to overall copper production compared to 2022 as the project ramps up to full capacity before the end of 2023, partially offset by lower expected production at Highland Valley due to harder ore and lower copper grades as part of an update to the mine plan.
The miner said planned FY 2023 total capital spending should decrease to $2.47B-$2.84B from $3.215B-$3.285B in 2022, primarily driven by lower spending on QB2 development capital to $1.2B-$1.75B in 2023 from $2.9B-$3B in 2022.
Teck Resources (TECK) is set to return 30% of its free cash flow to investors in 2023, Michael Wiggins de Oliveria writes in an analysis published recently on Seeking Alpha.