Greenidge Generation restructures $11M of debt owed to B. Riley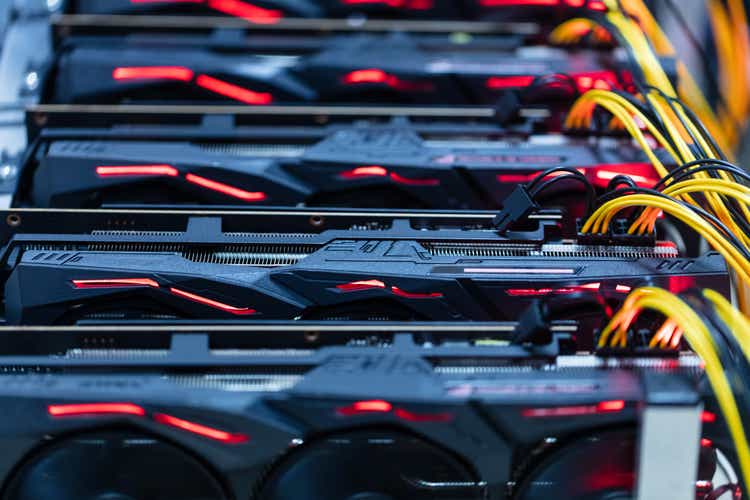 Bitcoin (BTC-USD) miner Greenidge Generation (NASDAQ:GREE) said Tuesday it's restructuring an ~$11M promissory note owed to investment bank B. Riley (NASDAQ:RILY).
Greenidge (GREE), which has struggled to meet its debt obligations due to a combination of last year's crypto slump and rising energy costs, has agreed to raise $1M in a common stock offering -- underwritten by B. Riley (RILY) -- at a price of $0.75 per share.
To pay down the note balance, the miner will make a $1.9M principal payment to B. Riley (RILY), with no further principal or interest payments due on the note until June. Greenidge (GREE) is also actively pursuing the sale of excess real estate from its mining facility in South Carolina, of which the net proceeds will go towards repaying a portion of the note.
If GREE repays a principal amount exceeding $6M before June 20, its monthly loan payment starting in June would be reduced to around $400K from the currently scheduled monthly amortization payments of $1.5M.
The debt restructuring comes after the miner on Dec. 20, 2022, tentatively agreed to restructure $74.7M worth of debt in a deal with its lender NYDIG. Since then, GREE has reduced the debt to NYDIG to $17M through the transfer of 2.8 exahashes per second of mining machines to the lender with certain credits and coupons.
GREE said it could cut the debt to NYDIG by $10M more "contingent upon Greenidge facilitating for NYDIG the rights to a mining site within three months," it said.
In October 2022, Greenidge named David Anderson as the company's new CEO.