Auto supplier stocks accelerate after upbeat GM outlook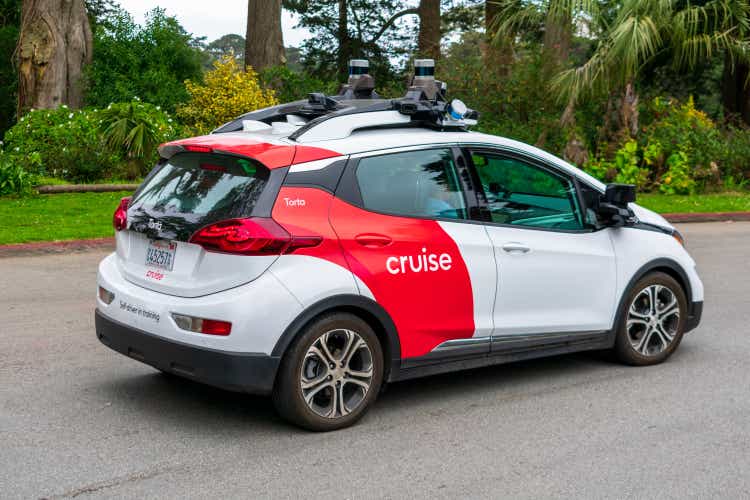 Auto suppliers in the autonomous driving as well as tire and parts manufacturing spaces were among key gainers on Tuesday after General Motors (NYSE:GM) strong earnings results.
In a call with analysts on Tuesday, General Motors (GM) management highlighted both easing supply chains and strong demand for emerging efforts in autonomous driving and EVs. In fact, demand is expected to outstrip supply across multiple models under the GM umbrella in 2022 and sales are expected to double by the close of the decade. The bullish commentary certainly appeared to add to optimism on the overall auto industry.
While peer auto manufacturers like Ford and Tesla gained sharply following the positive commentary, suppliers marked even stronger gains. In particular, autonomous driving tech companies like Innoviz (INVZ) +10.14%, Luminar (LAZR) +7.5%, Mobileye (MBLY) +6.84%, Velodyne (VLDR) +9.35%, Ouster (OUST) +8.33 and Cepton (CPTN) +3.85% appeared to benefit from the optimistic outlook for Cruise and the prospects for autonomous driving developments. Cepton (CPTN) was selected as GM's LiDAR supplier for 2023.
Meanwhile, bullish commentary on EV demand helped lift many battery-related stocks like QuantumScape (QS) +5.98%. GM's big bet on lithium mining company Lithium Americas (LIT) helped lift a number of miners as well, with analysts forecasting similar deals to come.
Finally, the general commentary on strong demand for autos into 2023 and easing supply chain constraints to keep production on schedule, the likes of BorgWarner (BWA) +2.34%, Visteon Corporation (VC) +3.53%, American Axle (AXL) +4.17%, Magna International (MGA) +2.25%, Dana Incorporated (DAN) +4.88%, and Aptiv (APTV) +2.58% all gained sharply. Rounding out gainers, tire manufacturers such as Goodyear Tire (GT) +5.01% and Cooper-Standard (CPS) +9.74% rose sharply on Tuesday.
Read the GM earnings call transcript.