Why did CureVac stock slip today? Declining market for COVID vaccines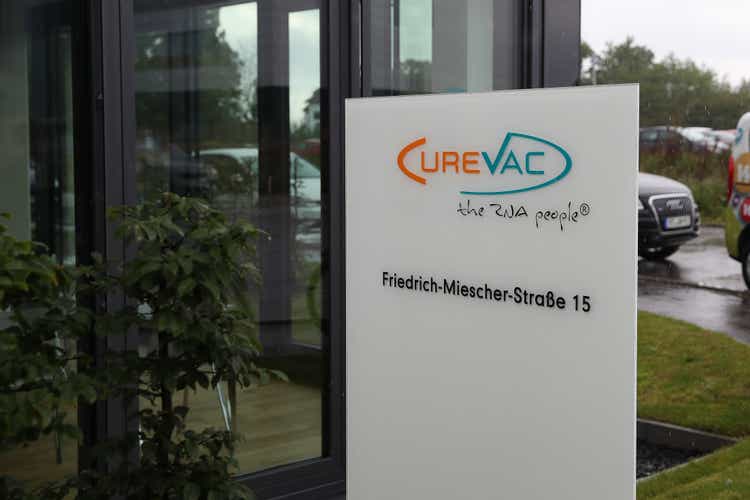 CureVac (NASDAQ:CVAC) shares dropped ~7% Tuesday likely due to comments Pfizer (PFE) made earlier in the day that it expects a 64% drop in revenue from its COVID-19 vaccine.
CureVac (CVAC) is developing its own mRNA COVID vaccine, and reported positive phase 1 results.
However, given Pfizer's (PFE) comments on a declining COVID vaccine market, CureVac's (CVAC) shot could become available too little, too late.
In 2023, Pfizer (PFE) expects demand for its COVID vaccine of 65M, compared to 92M doses in 2022.
Check out Seeking Alpha contributor Derek Lowe's recent assessment of CureVac (CVAC).