Snap earnings call: Improvements will take time to hit top line, CEO says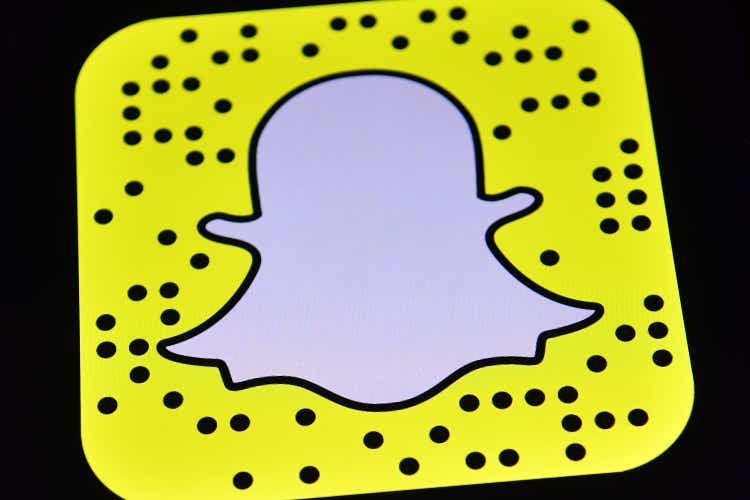 Snap stock (NYSE:SNAP) has slipped to a near-15% drop after hours after a Q4 earnings release package that indicated ongoing slowness impacting its revenues at the beginning of 2023.
Truist pronounced the quarterly report mixed, noting that the revenue flatness was offset by beating "comfortably" on earnings before interest, taxes, depreciation and amortization. But the not-quite-guidance indicating a 2-10% decline in Q1 revenues - which would be the company's first year-over-year decline - was "well below Street expectations."
In Snap's earnings call, brief comments from co-founder/CEO Evan Spiegel gave way quickly to a question-and-answer session.
The past year "was a challenging year for our business as we continue to be impacted by macroeconomic headwinds, platform policy changes, and increased competition," Spiegel said.
He also pointed to investments to improve the ad platform across three areas: "Investing in observability and measurement; improving engagement and conversion quality; and increasing the volume of high-quality engagements and conversions."
But it will take time for those improvements to translate into top-line growth, he said.
He also said the path to sustainable profitability continues to improve after the third straight year of positive adjusted EBITDA, as well as the second straight year of positive free cash flow.
Digging in to the disappointing first-quarter commentary, Spiegel said in talking to partners that "Advertising demand hasn't really improved, but it hasn't gotten significantly worse, either."
"I mean, obviously the brand spend is significantly reduced, but like we saw in the quarter our direct-response business continued to grow in Q4," Spiegel said. "And in general, it seems like our partners are just managing their spend very cautiously so that they can react quickly to any changes in the environment."
Snap stock's next key catalyst is an investor day set for Feb. 16.
The Snap report weighed on social-media peers, with Meta (META) -1.5%, Pinterest (PINS) -2.2%, Match Group (MTCH) -9.8%, Bumble (BMBL) -2.3%, (GOOG) -0.8%, (GOOG) -0.9% with Snap's earnings seen as a read-through for the advertising market.