Job openings unexpectedly climb in December; quits rate stays steady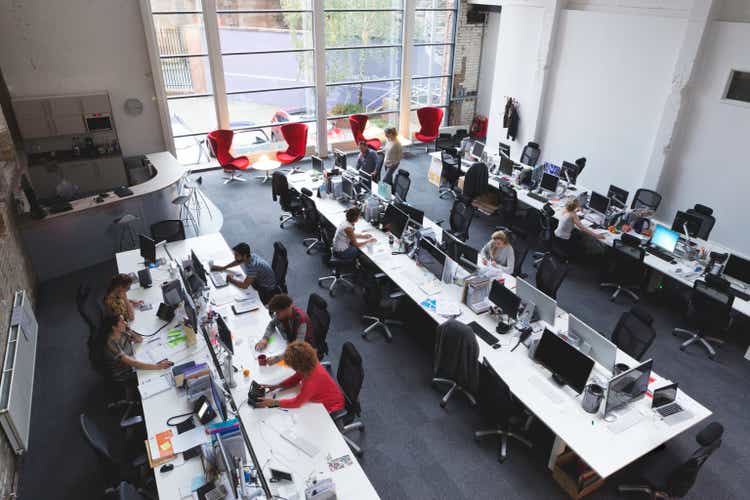 Job openings jumped more than expected in January, with leisure and hospitality businesses still trying to attract workers, according to the latest report for the U.S. Department of Labor.
December Job Openings: 11.012M vs. 10.2M consensus and 10.440M prior (revised from 10.458M). Glass Door Senior Economist Daniel Zhao calls it a "surprising uptick to close out a year where the labor market was more resilient than expected."
In the last month of 2022, the largest increases in job openings were in accommodation and food services (such as hotels and restaurants), up +409K; retail trade, +134K; and construction, +82K.
By contrast, the number of job openings declined in information, -107K.
Job openings rate: 6.7% vs. 6.4% prior.
The number and rate of hires were little changed at 6.2M and 4.0%, respectively.
Quits rate: 2.7%, unchanged vs. November.
With the job openings level remaining elevated, the Federal Reserve is seen as likely to raise its key interest rate by 25 basis points. The CME FedWatch tool has a 98.7% probability of a 25-bp hike and a 1.3% probability of a 50-bp increase.
On Tuesday, the Q4 Employment Cost Index rose 1.0% Q/Q, slowing from the 1.2% increase in the prior quarter.
Earlier, ADP said the number of new U.S. jobs increased by 106K, softer than expected, as bad weather affected much of the country.