The most overbought and oversold S&P 500 stocks to start February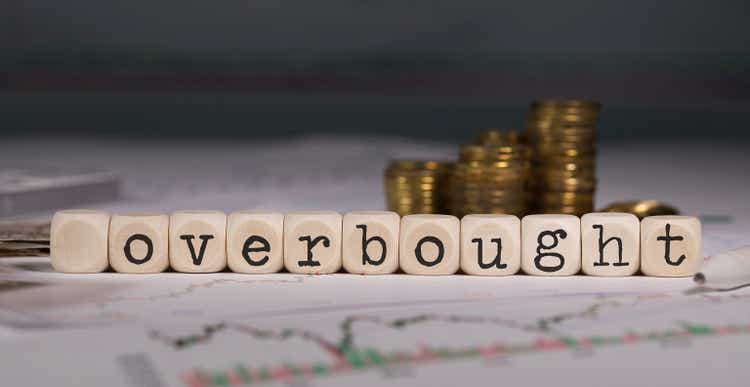 Stocks kicked off the year with a strong month for bulls, with growth names leading the way.
The Nasdaq Composite (COMP.IND) and Nasdaq 100 (NDX) (QQQ) gained nearly 11% in January, topping the S&P 500 (SP500) (NYSEARCA:SPY) gain of 6.2% and 2.8% for a lagging Dow (DJI) (DIA).
The S&P also hit the "January Industry Trifecta" that indicates an almost guaranteed positive return for 2023.
On the heels of the rally, several S&P stocks are kicking off February in Overbought territory, according to the Relative Strength Index technical measure.
RSI is a technical indicator that measures the momentum of a security based on its closing prices. A stock is considered Overbought with an RSI above 70 and Oversold with an RIS below 30. (See much more on how RSI is calculated and how to read it.)
Just two stocks start the month Oversold:
In contrast, 38 S&P names are Overbought. Of those, the 10 furthest in Overbought territory with an RSI above 75 are:
See the top 10 S&P stocks that led the January rally.