Novavax, JNJ dispute pre-payments for canceled COVID shots sought for world's poor - NYT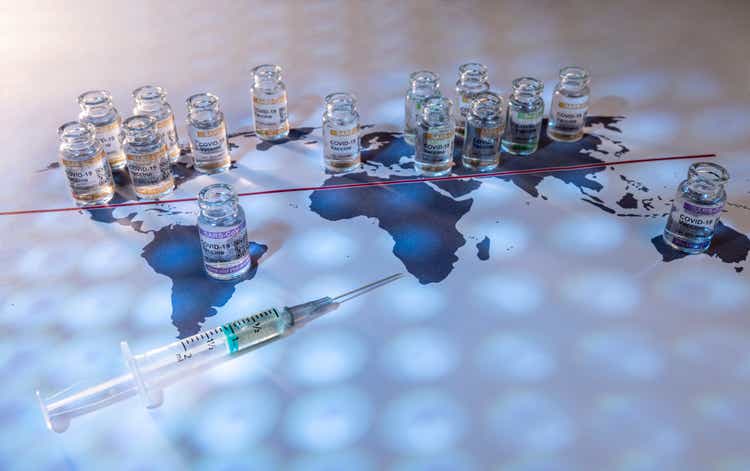 Novavax (NASDAQ:NVAX) and Johnson & Johnson (NYSE:JNJ) are locked in a bitter dispute over advance payments made for millions of COVID-19 vaccine doses the companies agreed to deliver to low-income countries but later canceled, The New York Times reported Wednesday.
The Geneva-based nongovernmental organization, Gavi, reached agreements with leading vaccine makers to procure the shots on behalf of Covax, a WHO-backed initiative to improve vaccine access in low-income countries.
As companies prioritized high-income countries, developing countries failed to receive significant volumes of vaccines until mid-2022. When the supplies picked up, the demand had started to ebb, prompting Gavi to cancel orders.
Per the terms, the companies are not required to return the prepayments received for the orders that were ultimately canceled.
Citing confidential documents, The New York Times said that vaccine makers have so far declined to refund $1.4B in advance payments made in connection with now-canceled doses.
According to the documents, Moderna (MRNA), the Serum Institute of India, and several Chinese manufacturers have agreed to cancel the orders, surrendering $700M in prepayments.
Gavi will have to pay even more if it cannot reach a favorable settlement with Johnson & Johnson (JNJ) for doses the organization said it would not need, but the company manufactured anyway.
Meanwhile, Novavax (NVAX) continues to dispute the $700M advance payment it received from Gavi as part of a 2021 vaccine deal the company later canceled, citing a breach of contract.