Cannabis producer Bright Green stock soars 200% on $500M investment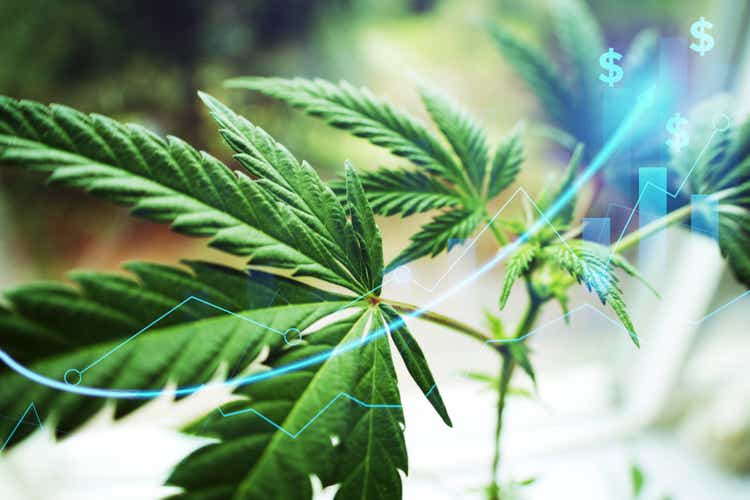 Bright Green (NASDAQ:BGXX) stock shot up 200% midday Wednesday after the cannabis producer said it planned to raise $500M through the US government's EB-5 investment program.
Shares of Bright Green opened at $0.92, reaching a high of $1.58 in late morning trading. The stock recently changed hands at $1.40, up nearly 170% from Tuesday's close, at approximately 12:00 p.m. ET.
On Tuesday, Bright Green said it intends to raise $500M through the US Citizenship and Immigration Services' EB-5 program, which allows investors to secure green cards for themselves and close family members if they make a substantial investment in a US company that results in the creation or preservation of permanent jobs. Stock was issued to participating investors at $39.99 per share.
Bright Green said that the investments should create over 7,100 direct and induced jobs in the US, mostly in New Mexico, where it is building production and drug manufacturing facilities. The company plans to use the cash to fund further development of the facilities, drug research and clinical trials for its products.
Bright Green went public on May 17 through a direct listing of its shares on Nasdaq with a reference price of $8 per share. The stock soared over 350% during its debut session, reaching a 52-week high of $58 on May 18, but plunged on May 19 to close at $15.70. It's traded below $1 since early October, hitting a 52-week low of $0.35 on Dec. 22.
Based in Florida, Bright Green has been conditionally authorized by the US Drug Enforcement Agency to cultivate and sell cannabis for medical, research and manufacturing purposes.
Other cannabis stocks include Aurora (ACB), Tilray (TLRY), Canopy Growth (CGC), Cronos (CRON), Curaleaf (OTCPK:CURLF), Hexo (HEXO), Leafly (LFLY) and SNDL (SNDL).
For more on cannabis stocks, check out SA's "What Cannabis Stocks Should be in Your Portfolio?" podcast.