Hot Stocks: SLAB, SYK rise on earnings news; WRK drops; RPD climbs on report of sale process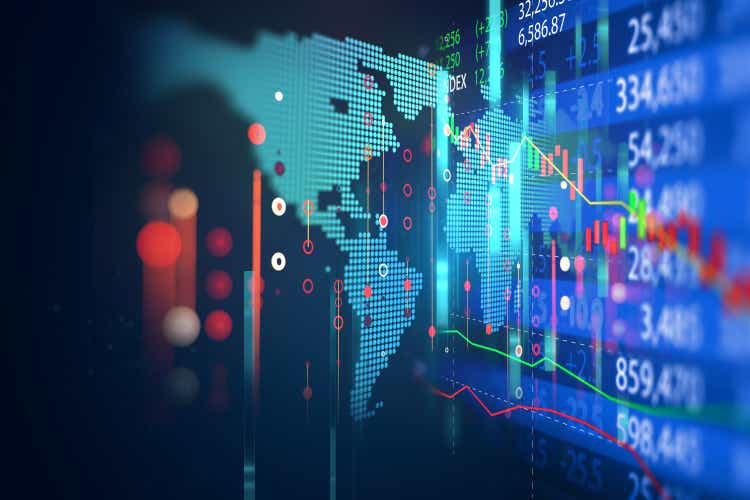 Although the Federal Reserve remained the main topic of conversation on Wall Street, earnings news provided another major catalyst in Wednesday's midday trading. This included Silicon Laboratories (NASDAQ:SLAB) and Stryker (SYK), which both soared in the wake of their respective quarterly reports.
Meanwhile, WestRock (WRK) endured selling pressure after its earnings release, as inflation and softening economic conditions weighed on its financial figures.
In non-earnings news, Rapid7 (RPD) advanced on reports that it is looking into a possible sale.
Gainers
Silicon Laboratories (SLAB) surged in premarket action, climbing almost 12% after the firm reported a better-than-expected Q4 profit. Revenue soared 23% to reach $257M.
Looking to Q1, the semiconductor designer predicted revenue of $242M-$252M. Analysts were looking for a figure of around $241M. In terms of earnings, SLAB projected EPS between $1.07 and $1.17, compared to a consensus estimate of $0.77.
Rapid7 (RPD) was another notable gainer in midday action, skyrocketing 23% following a report that the cybersecurity technology firm is looking to sell itself. According to Reuters, the firm has hired Goldman Sachs as part of an early-stage process that is exploring a possible sale.
The news outlet stated that the firm is having talks with different possible buyers, although there is no assurance that an eventual deal will take place. Interested parties include private-equity firms.
Meanwhile, earnings news sparked buying in Stryker (SYK). The medical technologies company beat expectations on both the top and bottom lines. Revenue rose 11% to $5.2B. Boosted by the earnings news, SYK surged 7% in midday action.
Decliner
WestRock (WRK) lost ground in midday action following the release of its quarterly results. The firm's earnings and revenue both came in below the amounts predicted by analysts. The stock slumped 15% on the news.
"During the quarter, elevated inflation and softening macroeconomic conditions negatively impacted our Global Paper business," WRK's CEO explained, adding that "we expect these market conditions to continue in the near term."
Looking for more of the day's biggest winners and losers? Head over to Seeking Alpha's On The Move section.