Hot Stocks: BIDU leads Chinese tech stocks higher; PTON, ODFL rise on earnings; SNAP drops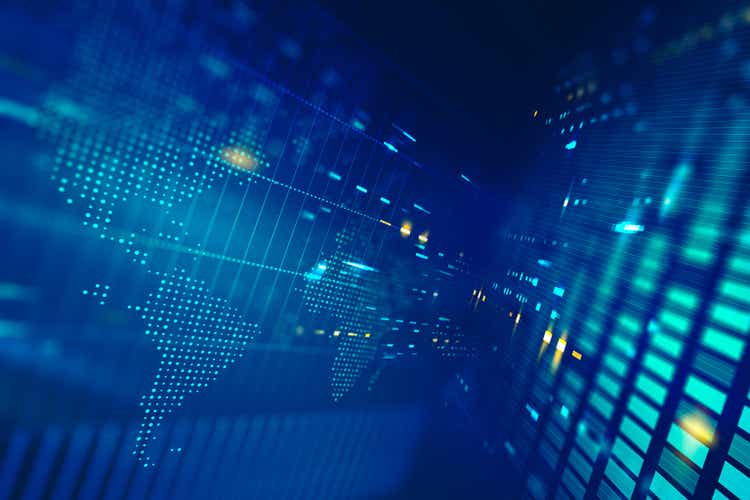 Stocks surged in the wake of the Federal Reserve's latest interest rate announcement, with the Nasdaq ending Wednesday's session higher by 2%. Investors focused on comments from Fed Chair Jerome Powell suggesting that the central bank was starting to make progress in its fight against inflation.
Chinese tech stocks participated in the rally, bolstered by news that Blackrock (BLK) had taken an increased stake in Baidu (BIDU). Alibaba (BABA), JD.com (JD) and Pinduoduo (PDD) all received a boost as well.
Elsewhere, Peloton Interactive (PTON) expanded its value by over a quarter following the release of quarterly results. Earnings news also gave a boost to Old Dominion Freight Line (ODFL), which reached a new 52-week high.
Snap (NYSE:SNAP) moved in the other direction, dropping in the wake of its quarterly update.
Sector In Focus
Baidu (BIDU) attracted an increased stake from asset manager Blackrock (BLK), sparking gains among China-based tech names. Investors bet that the sector will continue to draw capital now that the Beijing government has moved away from its zero-COVID policy.
A regulatory filing showed that BLK raised its passive stake in the Chinese tech giant to 6.6%, up from a prior mark of 3.5%. On the news, BIDU soared 13%.
This sparked gains throughout the sector. Alibaba (BABA) and JD.com (JD) each rose around 2%. Pinduoduo (PDD) climbed about 5%.
Standout Gainer
Stronger-than-expected revenue and a narrower loss inspired a wave of buying in Peloton Interactive (PTON). Shares of the one-time pandemic darling, which has plunged since its post-COVID highs, jumped almost 27% on the day.
The home exercise equipment maker reported an adjusted EBITDA loss of $122M, compared to $267M in the same period last year. While its product revenue dropped 52% from last year, subscription revenue rose 22% and now makes up a majority of its top-line total.
PTON finished trading at $16.36, rising $3.43 on the day. This extended gains seen over the past month. The stock has more than doubled since the end of 2022.
With Wednesday's advance, PTON reached its highest close since last May. However, shares remain about 39% lower for the past year.
Standout Decliner
A disappointing forecast sent Snap (SNAP) sharply lower, with shares of the social media network dropping more than 10%.
The company reported flat revenue for Q4, largely matching analysts' expectations. However, the company said Q1 sales would likely fall 2% to 10%.
"We continue to face significant headwinds as we look to accelerate revenue growth, and we are making progress driving improved return on investment for advertisers and innovating to deepen the engagement of our community," the firm's CEO said.
SNAP slumped $1.19 to close at $10.37. This reversed some of the gains the stock posted headed into its earnings report. Shares remain about 17% higher for 2023 so far.
Notable New High
Old Dominion Freight Line (ODFL) surged more than 10% following the release of better-than-expected quarterly results. With the advance, shares of the trucking company reached a 52-week high.
ODFL reported Q4 EPS of $2.92, exceeding expectations by $0.25. The bottom line was bolstered by operational improvements and a sharp decrease in purchased transportation costs.
In the wake of the earnings report, ODFL surged to an intraday 52-week high of $374.13. Shares moderated from there, eventually ending at $367.62. This represented an advance of $34.38 on the day.
Wednesday's advance added to a recent upswing, with the stock climbing 30% so far in 2023.
To see more of the day's best- and worst-performing stocks, head over to Seeking Alpha's On The Move section.