U.S. beginning to detain some Chinese aluminum imports, top shipper says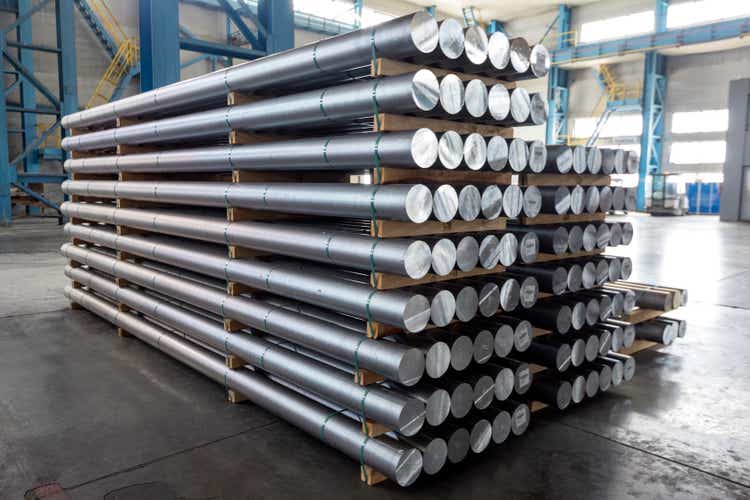 The U.S. has started to detain imports of aluminum products suspected of being made through forced labor, particularly from China's Xinjiang region, shipper A.P. Moller-Maersk (OTCPK:AMKBY) said Tuesday, according to Bloomberg.
U.S. Customs has begun issuing "detention notices" for such products, the shipper said in an advisory, adding the action probably would target aluminum used in automotive parts.
"Companies importing aluminum products, or commodities with aluminum components, should be proactive in ensuring compliance" with the Uyghur Forced Labor Prevention Act, Maersk (OTCPK:AMKBY) said, referring to legislation signed into law by President Biden in late 2021.
The impact on U.S. aluminum markets likely will be small, Bloomberg reported, as the U.S. imports virtually no primary aluminum from China, and less than 24K metric tons/month of value-added products.
Due mostly to a rally in industrial metals on China's reopening from COVID restrictions, Alcoa (NYSE:AA) shares have surged 22% so far this year.