Canada Goose stock slides as disruptions in China drag on earnings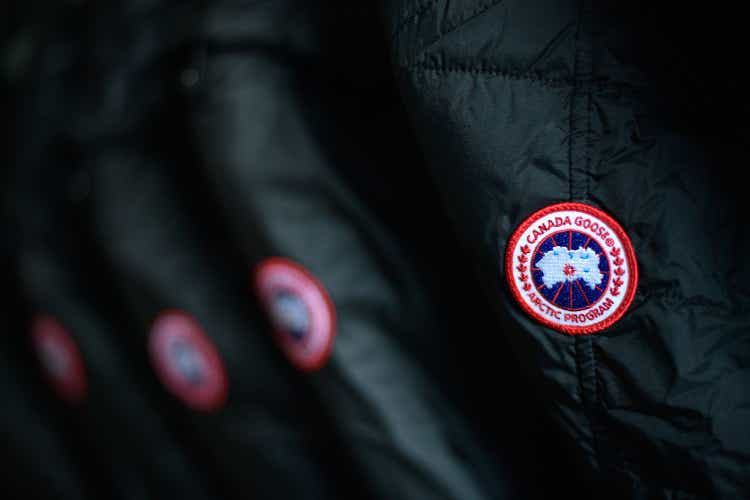 Canada Goose Holdings (NYSE:GOOS) shares fell on Thursday after missing earnings estimates and trimming its full-year sales guide.
The Canadian apparel brand notched C$576.7M in revenue for the fiscal third quarter, down 1.6% from the prior year and well below the C$621.6M consensus estimate. The company's C$1.27 in adjusted net income per share also came up short of the Street's C$1.61 expectation.
While gross margins expanded over 2% year over year, inventory levels also spiked significantly. As of the close of Q3, the company reported $482M in inventory, up over $100M from the $368.1M reported in the prior year quarter. Lower than expected sales in Asia were blamed for the bloat.
CEO Dani Reiss said that the key Chinese market is looking as though it will indeed rebound in 2023, but remained challenged in the quarter reported.
"For most of the third quarter which includes December, our busiest month of the year, our performance was impacted by worse than expected COVID-19 related disruptions in Mainland China," he explained. "This, combined with recent slowing momentum in North America set against a tough macroeconomic backdrop, has led us to revise annual guidance."
The company now anticipates total revenue for 2023 to range from C$1.175B to C$1.195B, revised down from $1.2B to $1.3B provided in the company's November 2022 earnings release. Non-IFRS adjusted net income per diluted share is now anticipated to range from C$0.92 to C$1.03 as compared to previous guidance C$1.31 to C$1.62. Analysts had anticipated C$1.42 in adjusted net-income per share and C$1.24B in revenue.
Shares of the Canadian jacket-maker slumped 5.68% in premarket trading on Thursday.
Dig into the details of the report.