Eli Lilly slips as falling demand for COVID therapy hurts topline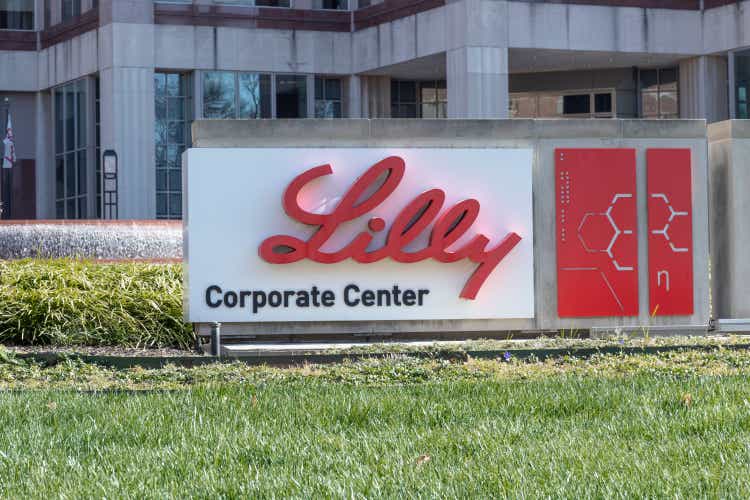 Eli Lilly (NYSE:LLY) shares traded lower in the pre-market Thursday after reporting lower than expected revenue for Q4 2022 as demand for its COVID-19 therapy bebtelovimab continued to plunge.
In December, the FDA withdrew the emergency use authorization granted for the antibody therapy the company developed with AbCellera Biologics (ABCL), citing concerns over its efficacy against newly emerging COVID variants.
Lilly (LLY) posted $7.3B in revenue for the quarter, indicating a ~9% YoY decline as its COVID antibody therapies added $38M for the topline compared to more than $1B a year ago. Unfavorable forex changes also hurt the revenue growth with a ~4% decline, while lower realized prices and volume changes led to 3% and 2% decreases, respectively.
Excluding COVID-19 antibodies, the revenue grew 5% YoY, Lilly (LLY) said, adding that its diabetes therapy Mounjaro which it launched in June 2022, raked in $279.2M globally compared to $187.3M in Q3 2022.
Regarding other anti-diabetic treatments, Trulicity fell short of Street forecasts as it generated $1.9B in revenue with ~3% YoY growth amid issues in fulfilling certain orders. Meanwhile, Jardiance topped forecasts to bring $612.3M to the topline with ~42% YoY growth.
Adding $4.7B, the U.S. continued to lead revenue generation despite a ~10% YoY decline, while overseas markets added $2.6B revenue with a ~6% YoY drop.
Non-GAAP gross margin improved by 4.4 percentage points from the prior year and exceeded Street estimates to ~81%. The company's adj. EPS also topped expectations even as non-GAAP net income fell ~4% YoY to $1.9B, driven by net gains on equity investments compared to net losses last year.
Lilly (LLY) Chief Executive David Ricks says: "2023 is an inflection point for Lilly - a chance to expand our impact on patients and growth potential as an R&D-driven biopharma company."
The company plans "to launch as many as four new medicines for challenging diseases while advancing our next generation of molecules currently in Phase 3," he added.
Lilly (LLY) set its 2023 revenue guidance unchanged at $30.3B – $30.8B compared to $30.6B in the consensus while raising the adj. EPS forecast to $8.35 - $8.55, which stands above $8.31 in the consensus.
Read: Seeking Alpha contributor Jacob Braun issued a Sell rating on Lilly (LLY), arguing that the company's relative "valuation is much higher than the sector average."