ECB boosts rates by 50 bps, and expects to raise again in March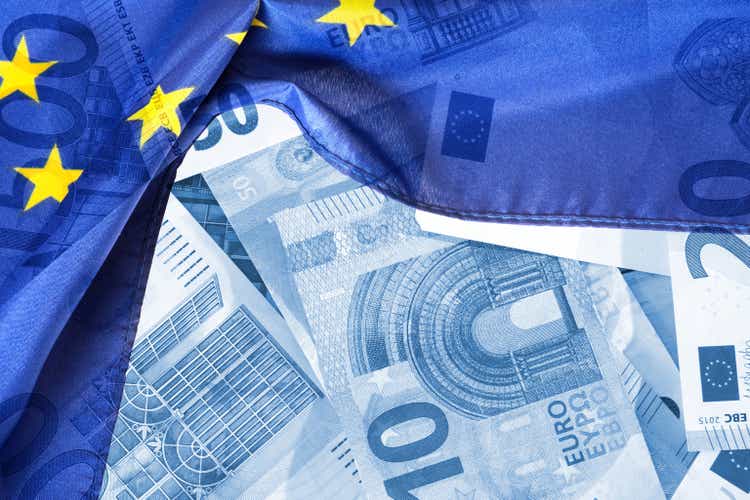 The European Central Bank raised its key interest rates by 50 basis points on Thursday and expects to raise them by another 50 bps at its March meeting, then expects to "evaluate the subsequent path of its monetary policy."
The ECB follows the Federal Reserve in raising rates as it strives to bring down inflation, but the U.S. central bank had stepped down its rate hike to 25 bps from 50 bps on Wednesday.
"The Governing Council will stay the course in raising interest rates significantly at a steady pace and in keeping them at levels that are sufficiently restrictive to ensure a timely return of inflation to its 2% medium-term target," the ECB said.
The Governing Council raised interest rates on its main refinancing operations to 3.00%, on its marginal lending facility to 3.25%, and on its deposit facility to 2.50%.
The euro slipped 0.1% against the U.S. dollar in Thursday trading.
The policymakers also said they would continue to be data-dependent and follow a meeting-by-meeting approach to its future policy rate decisions.
The ECB's indication of another 50-bp hike in March followed by evaluation is "opening the door to either a pause or a slower rate hike pace beyond March," wrote ING Global Head of Macro Carsten Brzeski in a note to clients.
However, Brzeski also pointed out that fiscal stimulus, which has eased recession fears, drives additional concern for the ECB as it could feed demand-side inflation. "As a consequence, we expect the ECB not only to continue hiking into late spring but also to keep interest rates high for longer than markets have currently penciled in," he said.
As communicated in December, the ECB's Asset Purchase Program portfolio will decline by €15B per month on average from the beginning of March until the end of June 2023. Then the pace of portfolio reduction "will be determined over time." Partial reinvestments will be conducted broadly in line with its current practice, it said.
On Wednesday, the Fed raised its rate by 25 bps and signaled more hikes ahead