Hershey Company stock rises on earnings beat, bullish guidance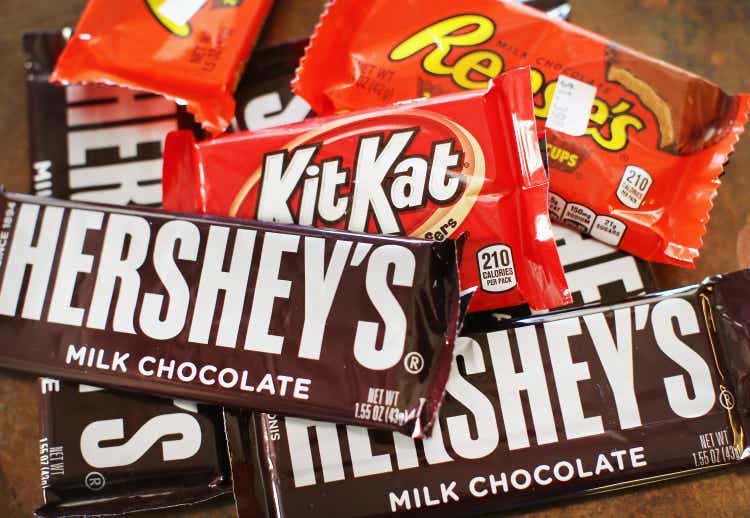 The Hershey Company (NYSE:HSY) stock rose sharply on Thursday after topping earnings Q4 earnings expectations.
For the fourth quarter, the Pennsylvania-based company posted $2.02 in earnings per share, exceeding estimates by $0.25. Meanwhile, a 13.7% jump in revenue to $2.65B edged out expectations by $70M.
"In 2022, the Hershey Company delivered one of its strongest years in history despite record inflation, continued supply chain disruptions and macroeconomic uncertainty for many consumers," CEO Michele Buck said. "We expect to deliver another year of strong sales and earnings growth in 2023 as we invest in our amazing portfolio of brands, additional capacity and capabilities."
Moving forward, the company expects net sales growth of 6% to 8%, suggesting upside to the 6.5% expectation, driven by pricing action and resilient demand. An adjusted diluted EPS forecast between $9.29 and $9.46 also exceeded the $8.94 consensus forecast by a wide margin.
Shares of Hershey Company (HSY) rose 2.62% in premarket trading on Thursday.
Dig into the details of the report.