Roche CEO drags Arcus, iTeos lower after comments on cancer trial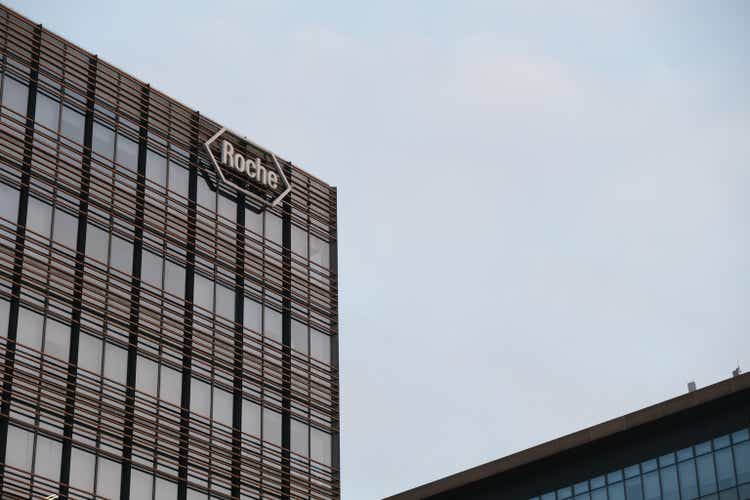 iTeos Therapeutics (NASDAQ:ITOS) and Arcus Biosciences (NYSE:RCUS) were among notable decliners in pre-market trading Thursday after Roche (OTCQX:RHHBY) (OTCQX:RHHBF) CEO commented on its SKYSCRAPER-01 trial, which evaluated the anti-TIGIT immunotherapy tiragolumab in lung cancer.
Biotechs iTeos (ITOS), Arcus (RCUS), along with BeiGene (BGNE) and Israel-based Compugen (CGEN), focus on developing anti-TIGIT candidates.
"We are waiting for TIGIT SKY-01 OS (overall survival) results this year. We have no data in house," Roche's (OTCQX:RHHBY) Severin Schwan said, referring to the late-stage study which failed to meet its co-primary goal of progression-free survival in non-small cell lung cancer (NSCLC) last year.
"We expect interim readout still in February, but the most likely scenario is that the study will continue until final readout in H2 2023," Schwan added.
In May, the Swiss pharma giant said that the data were not mature enough to measure the other co-primary goal of overall survival (OS), and added that SKYSCRAPER-01 would continue until the next planned analysis.
Schwan's comments follow Roche's (OTCQX:RHHBY) FY22 results, which indicated that the company's group revenue is likely to take a hit this year from a sharp decline in the demand for its COVID-19 products.