W.W. Grainger jumps on yearly guidance for sales, profit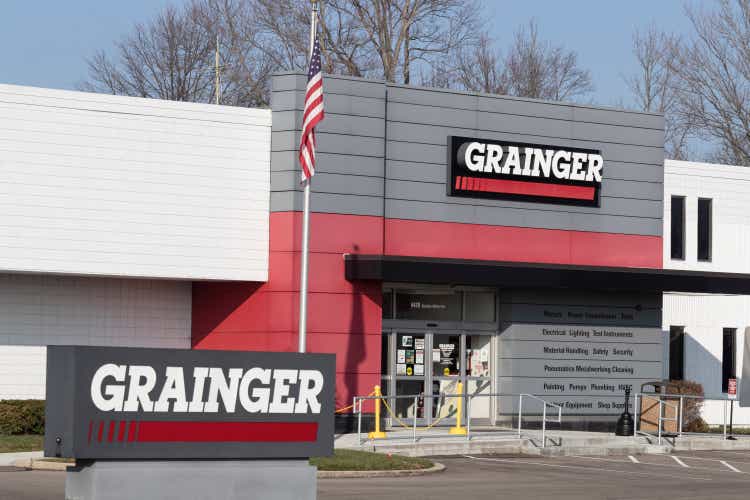 W.W. Grainger (NYSE:GWW) on Thursday jumped 8% at 9:35 a.m. ET after the supplier of maintenance and repair products forecast ongoing growth for 2023.
The company estimated sales will rise to a range of $16.2 billion to $16.8 billion this year from $15.23 billion in 2022. It also is looking to reach earnings of $32 a share to $34.50 a share, compared with last year's $30.06 a share.
W.W. Grainger's (GWW) adjusted EPS of $7.14 for Q4 beat the consensus estimate of $7.00. Sales grew 13% from a year earlier to $3.8 billion.
"Our strong 2022 performance was driven by the team's focused execution against our long-term strategy in a robust demand market," D.G. Macpherson, chairman and CEO of the company, said in a statement. "As we look to 2023, we remain focused on delivering value for our customers and strong results for shareholders and team members."