Alphabet shares fall 5% as Google ad sales decline and earnings miss targets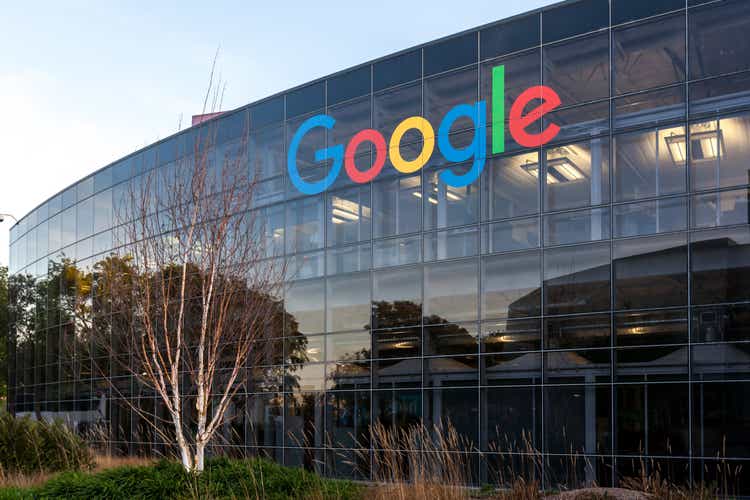 Alphabet (NASDAQ:GOOG) shares fell almost 5% in after-hours trading Thursday as the Google parent company reported fourth-quarter earnings and sales that fell short of expectations as revenue from advertising declined from a year ago.
Alphabet (GOOG) said the for the quarter ended December 31 it earned $1.05 a share, on revenue of $76.05B. Wall Street analysts had forecast Alphabet (GOOG) to earn $1.20 a share on $76.B in sales during the quarter. In the prior-year period, Alphabet (GOOG) earned $1.53 a share on $75.3B in revenue.
Advertising, which makes up the biggest piece of of Alphabet's (GOOG) revenue, fell to $59B from $61.2B a year ago. Revenue for Google Search dipped to $42.6B from $43.3B in 2021's fourth quarter, while sales from YouTube ads were down to $7.96B from $8.63B a year ago.
In a statement, Alphabet (GOOG) Chief Executive Sundar Pichai highlighted what seems to be tehe areas of focus for the company, by saying, "Our long-term investments in deep computer science make us extremely well-positioned as AI reaches an inflection point." Pichai went on to say that "There's also great momentum in Cloud, YouTube subscriptions, and our Pixel device."
Alphabet's (GOOG) report came less than two weeks after the company said it would cut 12,000 jobs worldwide as part of an effort to cut costs and realign its expenses and strategies in the year ahead.