MicroStrategy turns in wider loss Y/Y in Q4, boosts bitcoin stash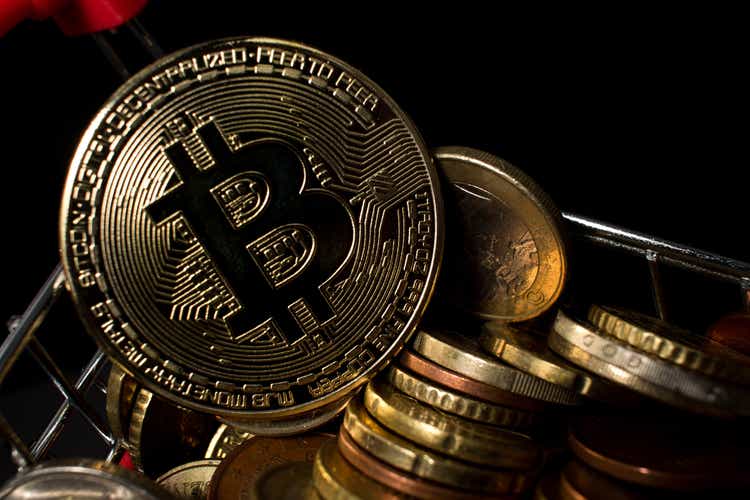 MicroStrategy (NASDAQ:MSTR) posted yet another quarterly loss on Thursday as the Michael Saylor-founded company experienced larger digital asset impairment losses in Q4 from a year ago while boosting its bitcoin (BTC-USD) holdings to 132.5K tokens as of Dec. 31, 2022.
"Our corporate strategy and conviction in acquiring, holding, and growing our bitcoin (BTC-USD) position for the long term remains unchanged," said CFO Andrew Kang. That's despite BTC's roughly 65% slump from its November 2021 all-time high.
Q4 loss per share of $21.93, which may not be comparable to the $0.98 consensus estimate, widened from the $8.43 loss recorded in the year-ago quarter.
Revenue of $132.6M for the three months ended Dec. 31, 2022, exceeding the average analyst estimate of $131.01M, slipped from $134.52M for the three months ended Dec. 31, 2021.
MSTR dipped 3.1% in after-hours trading.
Digital asset impairment losses, net of gains on sale, was $197.6M compared with $146.6M in Q4 2021.
Operating expenses totaled $299.55M versus $247.98M in the year-ago period.
The company's bitcoin (BTC-USD) stash had a carrying value of $1.840B as of Dec. 31, 2022, reflecting cumulative impairment losses of $2.153B since acquisition and an average carrying amount per bitcoin of approximately $13,887. During the fourth quarter, it sold ~704 bitcoins (BTC-USD) for cash proceeds of $11.8M, net of fees and expenses, resulting in gains on sale of $0.9M.
Conference call at 5:00 p.m. ET.
Earlier, MicroStrategy EPS of -$21.93, revenue of $132.6M beats by $1.6M.