Ford stock slumps as CEO says automaker 'left $2B in profits on the table'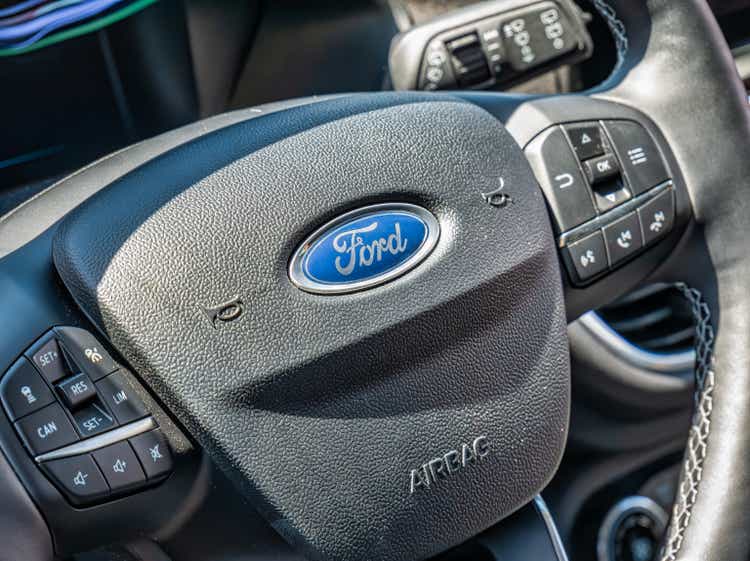 For the second quarter in a row, Ford Motor Company (NYSE:F) followed a big beat from General Motors (GM) with a disappointment.
The Dearborn-based automaker notched stronger than expected revenue for the fourth quarter at $44B, surpassing the consensus set at $40.73B. However, $0.51 in adjusted earnings per share missed estimates by $0.11. Management blamed "supply chain and production instability," as well as inflationary impacts and foreign currency fluctuations for the performance.
"We should have done much better last year," CEO Jim Farley admitted. "We left about $2 billion in profits on the table that were within our control, and we're going to correct that with improved execution and performance."
At the start of a call with analysts on Thursday, CFO John Lawler suggested the automaker has "more to do" on job cuts.
For the full-year 2023, management expects to earn $9B to $11B in adjusted EBIT, presuming seasonally adjusted annual rates of about 15M vehicles in the U.S. and about 13M in Europe. The guidance assumes normalizing supply chains as well as a mild recession in the US. A "moderate" recession is anticipated in Europe for 2023.
Shares of the Michigan-based auto manufacturer fell 5.59% in Thursday's extended trading.
Dig into the details of the results.