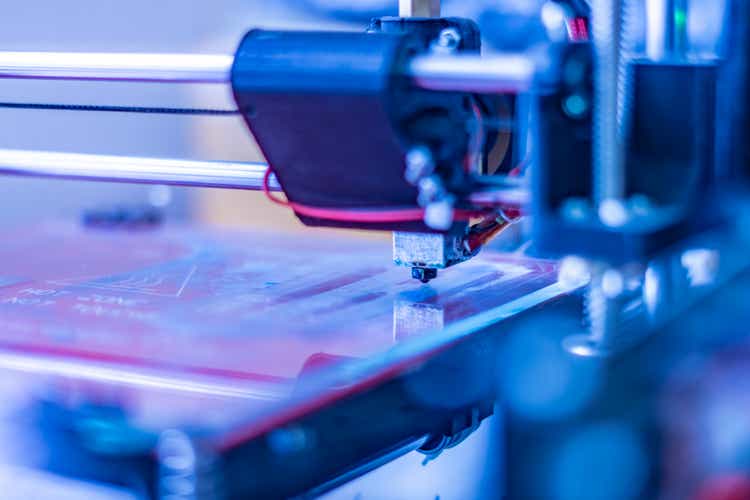 Update 4:15pm on Feb. 3: Adds comment from Nano Dimension.
Nano Dimension (NASDAQ:NNDM) holder Murchinson Ltd. is calling on the 3D printer maker to hold a special meeting to remove four incumbent directors, including its chairman/CEO, and install two independent board members.
Murchinson Ltd., which is the largest holder of the Israeli 3D printing company with a 5.1% stake, is making the request after several "unsuccessful attempts" to engage with the board and management, including sending a letter on Jan. 22, according a letter Murchison sent to holders on Thursday.
The letter comes after Nano Dimension on Monday turned down Murchinson's request for a special meeting and also adopted a shareholder rights plan or "poison pill."
"Despite the roadblocks being put in place by Nano Dimension, we will take all necessary steps to provide shareholders the opportunity to vote on our proposals to reconstitute the Board at a special meeting," Murchinson's Moshe Sarfaty wrote in the letter.
Murchinson said that its prepared to pursue all available "legal paths" if the board continues "hindering" its rights.
Nano Dimension responded to the Murchinson letter in a statement to Seeking Alpha on Friday.
"Nano Dimension rejects the claims of shady Murchinson and Mr. Bistricer," Nano Dimension said in the statement. "They seem to believe that a quick manipulation can make them money swiftly, with no risk and fast overnight return, by foregoing the potential substantial upside for other shareholders. Nano Dimension's management is Determined to protect the company's shareholders against any attempt to harm their investment."
Nano Dimension on Monday said Murchinson's call a special shareholder failed to comply with the requirements set forth under the Israeli Companies Law for calling such a meeting.
Bloomberg reported in early November that Murchinson offered to buy the remainder of the company it doesn't already own for $4/share. The offer was made in early September. Murchinson in the letter Thursday sad it has no current plans to try acquire or pursue control of the company.