Hot Stocks: ALGN, GWW surge on earnings; HBI, SIRI drop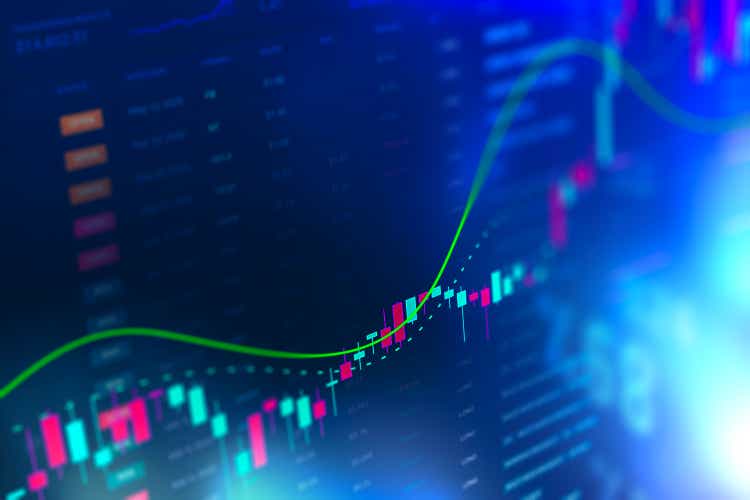 A strong earnings report from Meta Platforms propelled the Nasdaq to a 3.3% advance on Thursday, pushing the index above 12,000 for the first time since September. The S&P 500 also rose, while the Dow recorded a slight decline.
Corporate results represented the main catalyst during the session, with Align Technology (ALGN) expanding its value by more than a quarter after announcing its financial figures. W.W. Grainger (NYSE:GWW) took advantage of a standout earnings performance to reach a new 52-week high.
Looking to the downside, Hanesbrands (HBI) plummeted nearly 30% after its earnings missed expectations. At the same time, a weak forecast sent SiriusXM (SIRI) to a 52-week low.
Standout Gainer
Earnings news prompted a rally in Align Technology (ALGN), as a better-than-expected profit sent the stock higher by 27%.
The maker of dental alignment products said its quarterly revenue fell 13% from last year to hit $901.5M. However, the figure was up 1% sequentially and exceeded the $882M that analysts were predicting.
ALGN finished Thursday's trading at $359.88, an advance of $77.35 on the day. This added to gains posted since the stock reached an intraday 52-week low of $172.05 in November. Meanwhile, shares have climbed almost 70% so far in 2023.
Standout Decliner
Citing an "extremely challenging environment," Hanesbrands (HBI) reported weak earnings and a soft forecast, sending shares lower by almost 28%.
The underwear and casual apparel maker reported Q4 non-GAAP EPS of $0.07, coming in a penny below projections. Revenue fell 16% to reach $1.47B. Looking ahead, the firm projected 2023 net sales of $6.05B-$6.20B, below the $6.23B that analysts were looking for.
Weighed down by the earnings news, HBI plunged $2.43 to finish at $6.28. The slide reversed gains posted over the previous several weeks. The stock recorded its lowest close since late December.
Notable New High
W.W. Grainger (GWW) skyrocketed almost 13% following the release of a blockbuster earnings report, climbing to a new 52-week high.
The supplier of maintenance and repair products reported Q4 EPS of $7.14, above the $7.00 that analysts were looking for. This came as sales jumped 13% to $3.8B.
GWW also issued an upbeat forecast. The company said sales would total $16.2B-$16.8B, compared to a consensus of around $16B.
The release of the quarterly update sent GWW higher by $76, ending the session at $675.57. During the day, shares reached an intraday 52-week high of $676.12.
Thursday's rally accelerated an upswing over the past couple of weeks. Shares have climbed 23% since its close on Jan. 19.
Notable New Low
SiriusXM (SIRI) endured significant selling pressure after missing expectations with its Q4 revenue and issuing a disappointing 2023 forecast. Shares dropped 10% to reach a 52-week low.
The provider of satellite radio services edged past projections with its Q4 earnings. The firm's revenue was stagnant with last year at $2.28B. For 2023, the firm projected a top-line figure of $9B, below the $9.3B that analysts were targeting.
Hurt by the financial figures, SIRI slumped to an intraday 52-week low of $5.26. The stock trimmed its losses later in the day but still ended at $5.30. This was down 56 cents compared to the previous close.
To see more of Wall Street's biggest winners and losers, turn to Seeking Alpha's On The Move section.