Nordstrom jumps 28% on report activist Ryan Cohen takes stake (update)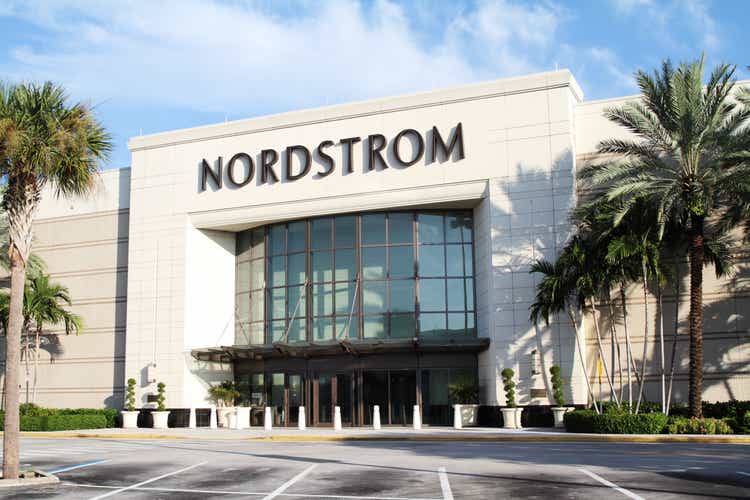 Update 8:30am: Updates shares.
Nordstrom (NYSE:JWN) soared 28% in premarket trading on a report that activist investor Ryan Cohen has taken a large stake in the department store chain and wants board changes.
Cohen is said to be one of the top five non-family holder of the retailer, according a WSJ report, which cites people familiar. Cohen wants to replace at least one director and is focused on former Bed Bath & Beyond (BBBY) CEO Mark Tritton, who the activist believes is conflicted.
Cohen, the Chairman of GameStop (GME) and founder of online pet retailer Chewy (CHWY), wants to engage with Nordstrom's management about a change in the board that can assist with some cost-cutting efforts, according to the report.
Cohen has gained fame in recent years, especially for his stake in GameStop, specifically among meme-stock traders. News of Cohen's stake in Bed Bath & Beyond (BBBY) in March originally sent its shares soaring 34% on March 6 and a disclosure that he had exited his stake sent the stock plunging 41% on Aug. 19.
"While Mr. Cohen hasn't sought any discussions with us in several years, we are open to hearing his views, as we do with all Nordstrom shareholders," a Nordstrom (JWN) spokeswoman said in a statement to the WSJ. "We will continue to take actions that we believe are in the best interests of the company and our shareholders."
Tritton was replaced as CEO of Bed Bath & Beyond (BBBY) in late June. Prior to his roles at Bed Bath and chief marketing officer at Target, he worked for Nordstrom from 2009 to 2016.
Cohen's stake (JWN) comes after the upscale department store chain in September adopted a "poison pill" to deter a potential takeover. The new plan followed a 13G filing from Mexico City-based retailer Puerto de Liverpool that disclosed the company holds a 9.9% stake in Nordstrom (JWN).
In 2017 the Nordstrom (JWN) family abandoned a plan to take the company private and in March 2018 the special board committee of Nordstrom broke off talks with the Nordstrom family for a $50 a share takeover.
Nordstrom (JWN) short interest is 23%.
The Cohen stake in Nordstrom (JWN) also follows after the WSJ reported earlier this month that Cohen amassed a stake worth hundreds of million of dollars in Alibaba Group (BABA) and wants the company to pursue more share buybacks.