XPeng launches two flagship EVs in Europe to build presence overseas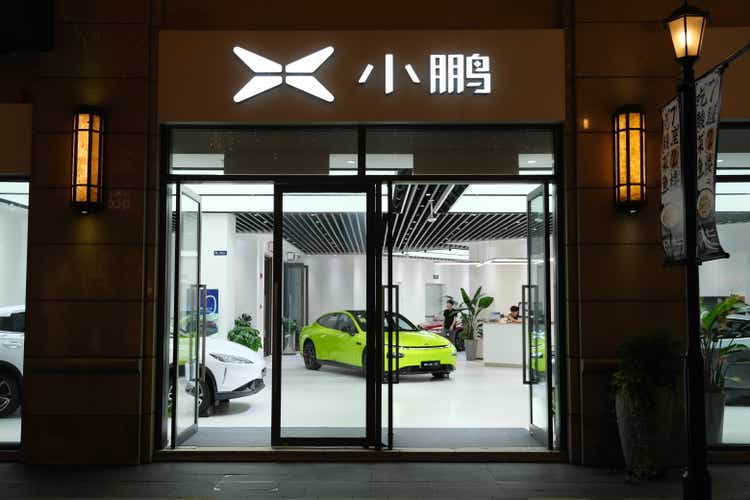 Chinese EV automaker XPeng Motors (NYSE:XPEV) officially launched two new models in Europe on Friday, the long anticipated G9 SUV, and an optimized P7 sedan featuring added range and faster charging.
Both XPeng (XPEV

) EV models are on display at the eCar Expo in Stockholm this weekend, and will begin deliveries in four countries - Denmark, Norway, the Netherlands and Sweden - later this year.

"XPeng G9 and P7 bring a combination of superior styling, quality, performance and comfort, exemplifying our market-leading technology and innovation," said Brian Gu, vice chairman and president of the company. "Today also represents a significant milestone as we build our presence in Europe."
The G9 officially launched in China last September and was classified by the company as "the world's fastest charging EV."
XPeng's (XPEV) P7 sedan has seen its first major overhaul since an initial debut in 2019 and has been optimized to receive charging power up to 175 kW and replenish from 10-80% in 29 minutes on a DC fast-charger.
Other additions to the XPeng (XPEV) P7 include an electric tailgate, soft-closing doors, a heated steering wheel, and a heat pump – perfect for winter climates in Europe like Sweden and Norway.
XPeng (XPEV) expects deliveries of the new P7s to begin in Europe in June, with G9 deliveries to follow in September.
Rivals Li Auto (LI) and Nio (NIO) reported January deliveries of 15,141 and 8,506 vehicles, respectively.
Read the latest breakdowns on XPEV from Seeking Alpha authors.