Justice Department withdraws three 'outdated' healthcare antitrust policies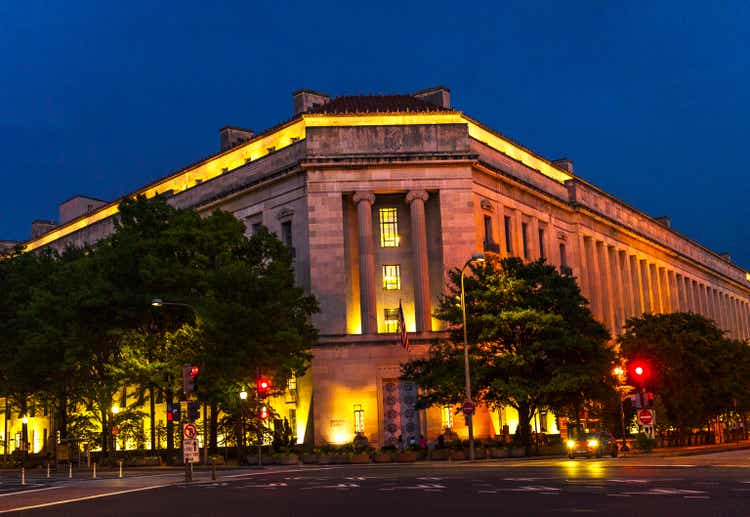 The US Department of Justice on Friday formally withdrew three antitrust policy statements, the first of which was issued 30 years ago, as the healthcare landscape has changed significantly.
"The statements are overly permissive on

certain subjects, such as information sharing, and no longer serve their intended purposes of providing encompassing guidance to the public on relevant healthcare competition issues in today's environment," DoJ said in a news release.

The withdrawn policies are as follows: DoJ and FTC Antitrust Enforcement Policy Statements in the Health Care Area (1993); Statements of Antitrust Enforcement Policy in Health Care (1996); and Statement of Antitrust Enforcement Policy Regarding Accountable Care Organizations Participating in the Medicare Shared Savings Program (2011).
It is unclear what, if any, impact the policy withdrawals will have on healthcare companies presently dealing with antitrust clearance. This includes UnitedHealth Group's (NYSE:UNH) acquisition of LHC Group (NASDAQ:LHCG). US regulators are also challenging UnitedHealth's takeover of Change Healthcare.
Earlier Friday, a report surfaced that the FTC has hired outside economists to scrutinize Amazon's (NASDAQ:AMZN) planned acquisition of One Medical (NASDAQ:ONEM).