Investor Movement Index, while still low, shows marginal improvement in January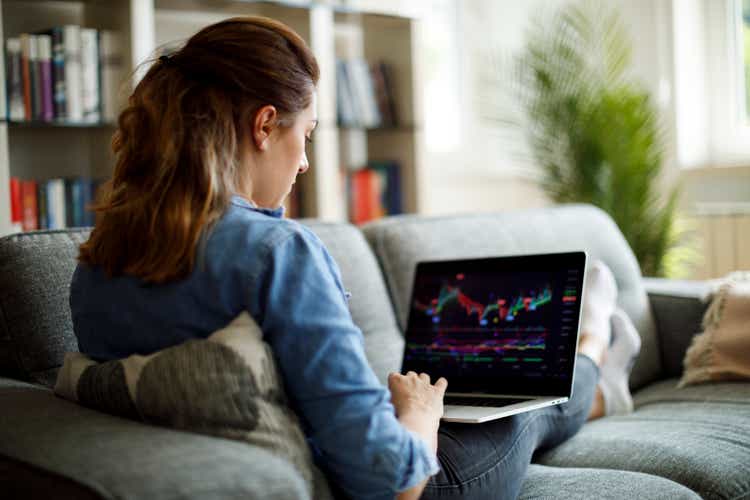 The TD Ameritrade Investor Movement Index (IMX) rose to 4.31 in January from 4.17 in December. The reading for the four-week period ended Jan. 27, 2023 ranks "low" compared with historic averages.
The IMX is TD Ameritrade's proprietary, behavior-based index aggregates Main Street investor positions to gauge what investors were doing and how they were positioned in the markets. While far from the heights of 2020 and 2021, when stock markets were ripping higher, the IMX shows some improvement from November and December.
"With inflation moderating and volatility projections starting to wane, retail investors are continuing to net sell equities but are also on a whole increasing their market exposure, potentially signaling more appetite for exposure in the months to come," said Shawn Cruz, head trading strategist at TD Ameritrade.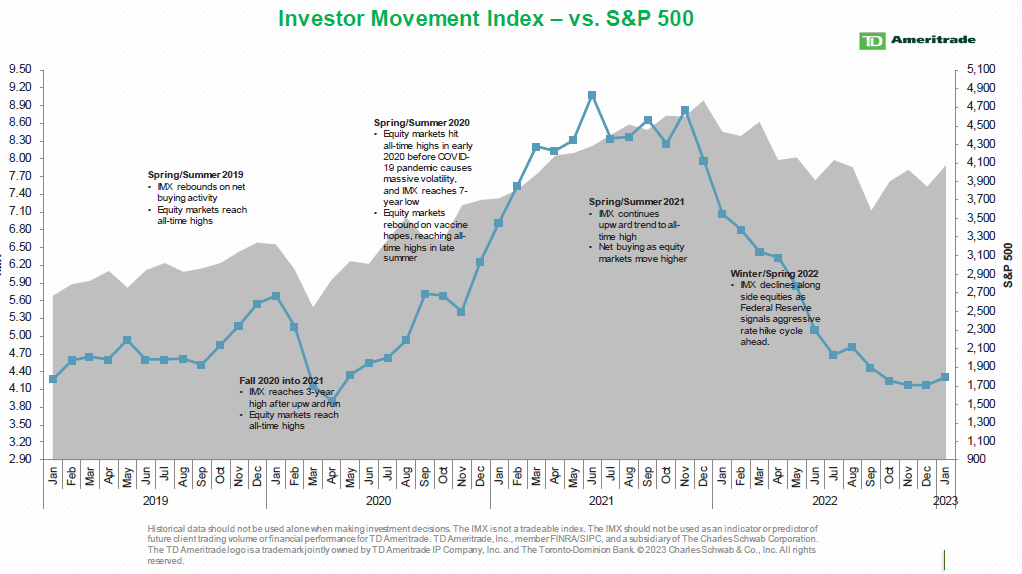 TD Ameritrade clients were net sellers overall during the period, but they did find individual names to buy, including:Tesla (NASDAQ:TSLA), Rivian Automotive (NASDAQ:RIVN), Ford Motor (NYSE:F), Apple (NASDAQ:AAPL) and Intel (NASDAQ:INTC).
Overall, the strongest selling interest was in the Information Technology sector. Names that were sold in January included: Meta Platforms (NASDAQ:META), Boeing (NYSE:BA), American Airlines (NASDAQ:AAL), Starbucks (NASDAQ:SBUX), and Netflix (NASDAQ:NFLX).
Although TD Ameritrade millennial clients were net sellers of equities during the January period, they were net buyers of three S&P sectors: Health Care, Real Estate, and Utilities.
See the 10 most shorted stocks on Wall Street on Feb. 3.