S&P 500, Dow, Nasdaq slump as job gains raise Fed worries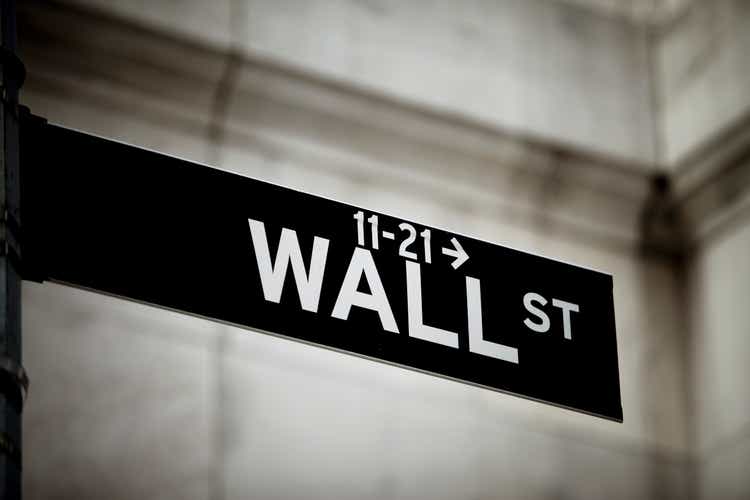 The release of a hotter-than-expected jobs report and weak results from a couple of megacap names sparked Wall Street selling on Friday. For the Nasdaq and S&P 500, the decline broke a three-session winning streak.
The Nasdaq Composite (COMP.IND) closed -1.6%, the S&P 500 (SP500) ended -1.0% and the Dow (DJI) finished -0.4%.
The Nasdaq dropped 193.86 points to close at 12,006.95 and the S&P 500 fell 43.28 points to end at 4,136.48. Meanwhile, the Dow Jones held up better than the other major averages, although it still lost 127.93 points to finish at 33,926.01.
All 11 S&P sectors finished in the red. Consumer Discretionary led the retreat, falling by more than 3%. There were also larger-than-2% falls in Utilities, Real Estate and Communication Services.
"The jobs number came in hot today, providing further evidence that the U.S. is not, in fact, in a Recession Like No Other; and stocks sold off a little to end the week in a fairly standard technical selloff pattern. Or because the End is Nigh. You choose," Alex King of Cestrian Capital Research told Seeking Alpha.
Looking at the week as a whole, King noted: "This week the Nasdaq in particular finally woke from its slumber, having been poked in the eye once too many times by misery-loving bears. Growth stocks positively ripped all week despite an ongoing stream of poor earnings reports from the tech majors."
Stocks slumped at the outset of trading following the release of data showing the U.S. economy added 517K jobs in January, significantly more than experts had predicted. Ongoing strength in the labor market raised fears that the Federal Reserve would need to continue its hawkish stance longer than people had hoped.
A rebound marked trading during the middle of the day, as stocks attempted to resume the momentum that carried them higher during most of the rest of the week, allowing the Nasdaq to rise more than 3% on Thursday and close about 12,000 for the first time since September. This recovery ran out of steam, however, and the major averages eventually finished lower.
Along with the jobs data, earnings from Amazon (AMZN) and Alphabet (GOOG) (GOOGL) also weighed on the overall market. AMZN dropped after missing expectations with its quarterly profit. Meanwhile, the Google parent slumped amid concerns about its ad sales.
Turning to the bond market, the jobs data spurred selling in fixed income, sending yields higher. The 10-year Treasury yield (US10Y) rose 14 bps to 3.54%, while the 2-year yield (US2Y) climbed 21 bps to 4.30%.
Outside of earnings news, Nordstrom (JWN) was among the notable movers on the day, soaring on a report that activist investor Ryan Cohen had taken a stake.