Public Storage offers to acquire rival Life Storage for $11B (update)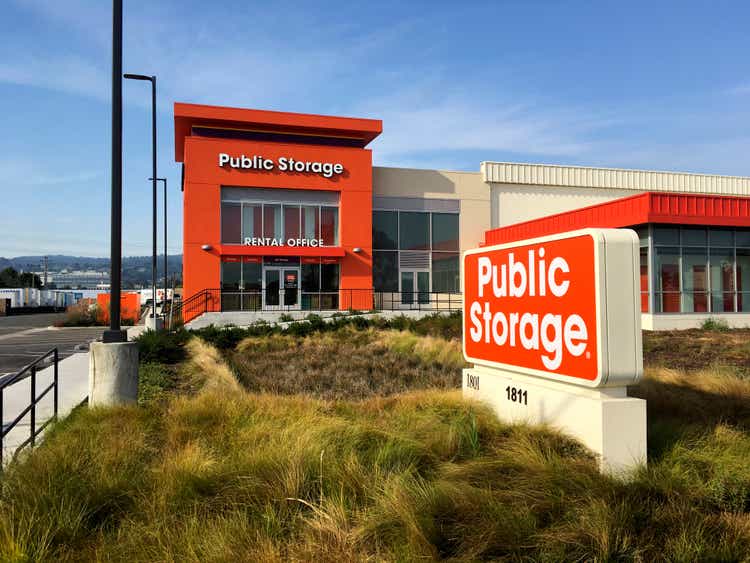 Update 6:50am: Adds premarket trading.
Public Storage (NYSE:PSA) made an unsolicited offer to buy rival Life Storage (NYSE:LSI) for $11 billion in an all stock deal. Life Storage rose 10% in premarket trading, while Public Storage fell 6%.
Under the proposed transaction, holders of Life Storage (LSI) would receive 0.4192 shares of Public Storage (PSA) common stock for each Life Storage share or unit they own, or $129 a share, representing a 17% premium to Life Storage's closing price on Friday
"We have been disappointed that Life Storage's board has refused to engage constructively with us," Joe Russell, Public Storage's President and Chief Executive Officer said in a statement on Sunday. " Life Storage explicitly wrote on December 29, 2022 that Life Storage is 'not for sale,' reaffirmed that stance in a January 31, 2023 letter without offering any avenue for further dialogue, and has been unresponsive to our outreach."
Life Storage (LSI) confirmed in a press release that it received an unsolicited taxable all-stock proposal from Public Storage (PSA) and that it will review the proposal, though the company noted that the proposal received Sunday appears to be "substantially similar in all material respects" to a privately submitted proposal previously reviewed by LSI's board.
Public Storage has a market cap of about $54 billion, while Life Storage (LSI) is valued at $9.5 billion.
Goldman Sachs is serving as Public Storage's (PSA) financial advisor and Wachtell, Lipton, Rosen & Katz is serving as Public Storage's legal advisor.
Public Storage (PSA) also announced Sunday that its board increased Public Storage's regular common quarterly dividend by 50%, from $2.00 to $3.00 per share.