U.S.-China relations on edge after spy balloon is shot down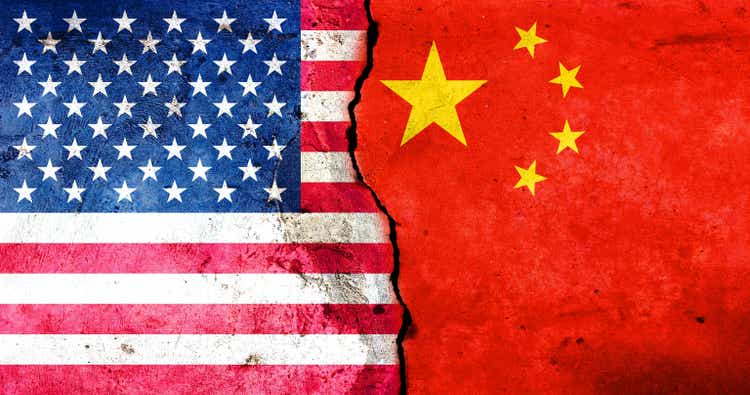 There had been some hope of cooling tensions between the U.S. and China in recent months, but things now appear to be moving in the opposite direction. An American F-22 Raptor fighter jet shot down what was dubbed a Chinese spy balloon over the weekend, with Secretary of State Antony Blinken canceling a top-level meeting with President Xi Jinping citing violations to U.S. sovereignty. In response, Beijing called the use of force a "violation of international conventions" and warned of "serious repercussions," insisting that its "civilian unmanned airship" was merely collecting meteorological data and strayed off course due to high winds.
Backdrop: The U.S. had recently attempted to get relations back on track following a tension-filled visit to Taiwan by former House Speaker Nancy Pelosi in the summer, Treasury Secretary Janet Yellen has held discussions with her Chinese counterpart Liu He in Davos, while President Biden met Xi Jinping in Bali during the G20 summit in November. Friction between the world's two largest economies already lingers over areas like trade, but bigger economic risks are at stake with a battle over access to key cutting-edge technologies.
If things continue to escalate, it could lead to a new long-term crisis. Reports have surfaced that China previously sent high-altitude surveillance balloons over the U.S. that went undetected, while Beijing's ties to Russia during the Ukraine war are under the microscope. Other policies against China could also be taken as public opinion shifts towards a more unified voice. In January, both Democrats and Republicans voted overwhelmingly to establish the House Select Committee on the Strategic Competition Between the U.S. and the Chinese Communist Party. Did the U.S. or China emerge victorious in the trade war?
SA commentary: "A recently leaked memo from a U.S. Air Force four-star General indicates that the U.S. and China could likely be at war in 2025," writes Marketplace author, Samuel Smith, who discusses the potential ramifications of such a scenario on the global economy and stock market. He also shares his top pick to buy today to prepare any portfolio for a war between the world's two biggest economies.
ETFs: NYSEARCA:FXI, NYSEARCA:KWEB, NYSEARCA:CQQQ, NASDAQ:MCHI, NYSEARCA:ASHR, NYSEARCA:YINN, NYSE:TDF, NYSEARCA:CHIQ, NYSEARCA:GXC, NYSEARCA:EWH, NYSEARCA:KBA, NYSEARCA:YANG, NASDAQ:CXSE, NYSE:CAF, NYSEARCA:CWEB, NASDAQ:PGJ, NYSEARCA:KURE, NYSEARCA:CHIX, NYSEARCA:CYB