Bit Digital bitcoin output rises 3% sequentially in January on higher average hash rate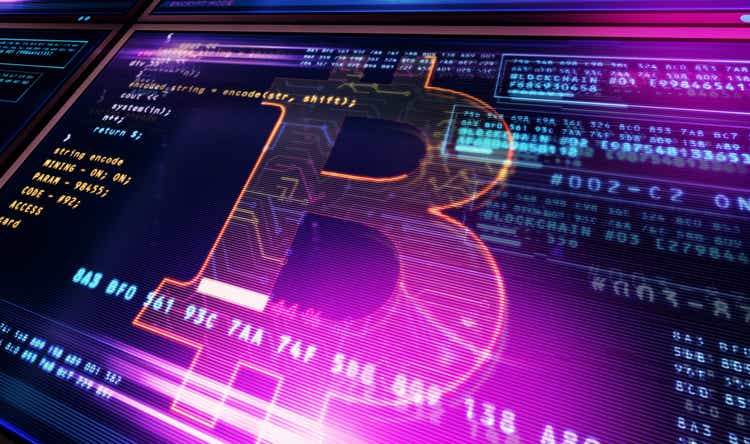 Bit Digital (NASDAQ:BTBT) said Monday it mined 134.3 bitcoin (BTC-USD) in January, up 3% from the prior month, driven by higher average active hash rate and partially offset by an increased network difficulty.
Shares of Bit Digital (BTBT

), which ended

5.4%

lower on Monday, slipped

1.3%

after the bell.

The cryptocurrency miner's treasury holdings stood at 970.6 bitcoin and 10.2K ether (ETH-USD) as of January 31, with fair market value of ~$22.5M and $16.2M, respectively.
The BTC equivalent of Bit Digital's (BTBT) crypto holdings as of January 31 (which includes ETH, sETH-H, and USDC) was ~1.9K, or ~$42.9M.
Bit Digital's (BTBT) had cash and cash equivalents of $28M as of January 31.
The company did not buy or sell any miners last month. 34% of its bitcoin mining fleet, or 13,065 miners representing 1.25 EH/s, was actively hashing in North America as of January 31.
Earlier, Bit Digital (BTBT) stock dipped after bitcoin production fell in December.