Apollo in talks to acquire stake in Credit Suisse Investment-Banking Unit - report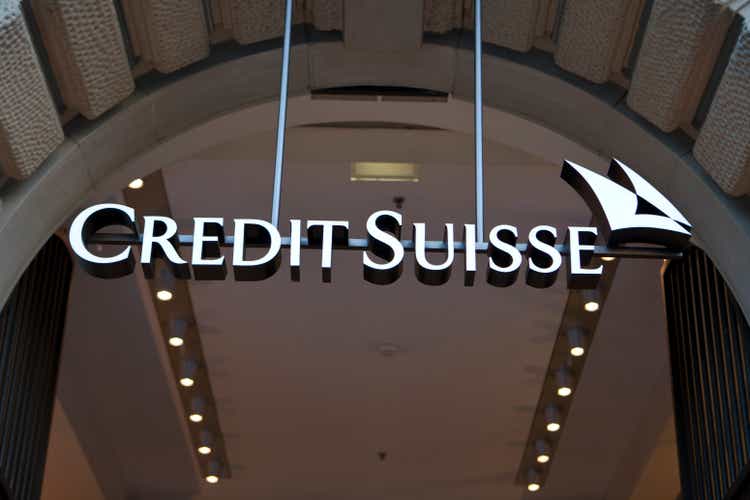 Apollo Global Management (NYSE:APO) is also among one of the financial firms in conversation to to buy a stake in Credit Suisse's (NYSE:CS) revamped investment bank CS First Boston, Wall Street Journal reported Tuesday, citing people familiar with the matter.
CS First Boston was created last year following a string of scandals.
Apollo's ongoing discussion with Credit Suisse could still fall apart.
Credit Suisse has said it would keep some markets-trading businesses to assist its wealthy clients, divest the securitized-products division to Apollo and move other businesses to a noncore unit.
The company is all set to update it's spin-off plan on February 9, along with Q4 earnings results.
CS shares have gained around 13% so far this year.
Meanwhile, see why SA contributor Labutes IR says, "Credit Suisse's current depressed valuation as an opportunity for long-term (contrarian) investors."