Disney, and CEO Iger facing multiple questions with earnings on tap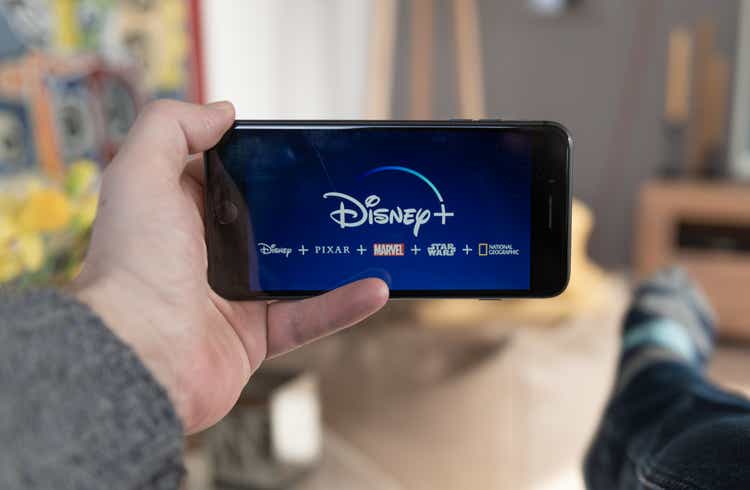 With the Walt Disney Co. (NYSE:DIS) on track to deliver its fiscal fourth-quarter results on Wednesday, Wall Street analysts have begun weighing in on what to expect from the entertainment giant, and the challenges facing newly returned Chief Executive Bob Iger.
Morgan Stanley analyst Benjamin Swinburne said Tuesday that there are several questions Disney (DIS) should try to at least give some insight into, starting with just why Iger chose to come out of retirement and return to the company's CEO suite after two years away from the job. Last fall, Disney (DIS) fired CEO Bob Chapek following a dismal report on the company's streaming business and brought back Iger--who had previously been Disney's (DIS) for 15 years before giving way to Chapek in 2020.
"What convinced Bob Iger to return as CEO of Walt Disney?" Swinburne asked in a research note. Swinburne said that with Disney (DIS) facing headwinds such as cord cutting, competition from streaming and other issues, "Why take this on now?"
Swinburne said that other matters Iger and Disney (DIS) need to address include the company's overall creative health, its content distribution strategy for its steaming businesses, the opportunities and value of Hulu, the future role, if any of ESPN and what to do about consumers being upset by new pricing strategies for its theme parks.
And its Disney's (DIS) parks business which Swinburne said should help the company "deliver significant earnings growth over the next several years," along with "a return to growth" for Disney's (DIS) media and entertainment business.
Swinburne maintained his overweight rating and $115-a-share target on Disney's (DIS) stock, and said that with the right moves, the company's shares could reach the $150 point in the months ahead.
Last week, reports emerged that said Disney (DIS) could be looking at licensing more of its content to third-party streaming services. Disney (DIS) is also facing a proxy fight from activist investor Trian Partners, which is seeking to get its director on the company's corporate board.